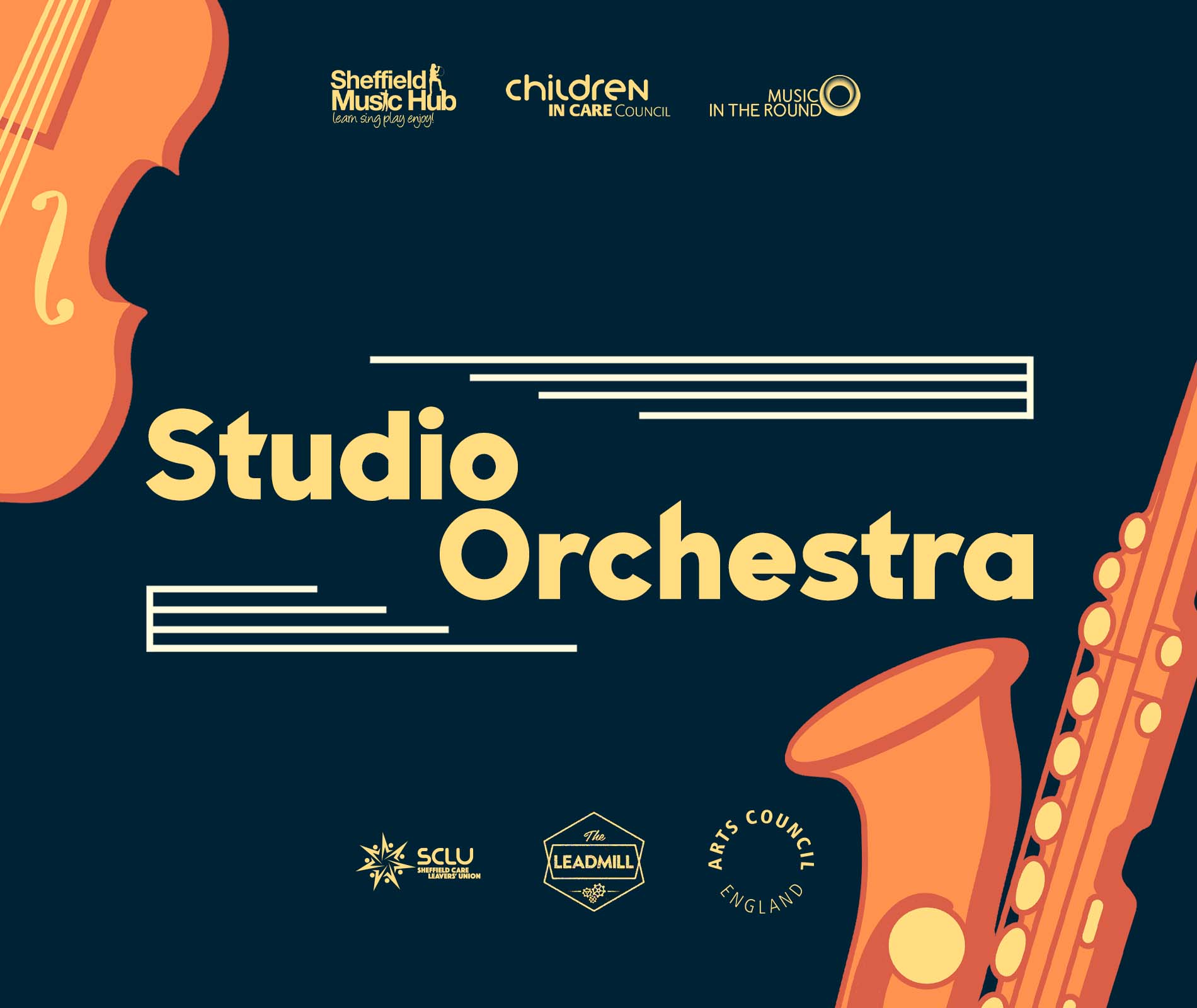 The Leadmill Presents…
STUDIO ORCHESTRA: A project focussed on developing and orchestrating original music, written and performed by a selection of young, Yorkshire based commercial music talent alongside Sheffield Music Hub's exceptional 50-Piece Senior Orchestra.
We're on the lookout for two musicians, based in South Yorkshire and Under-24 who are currently writing their own original material in commercial genres of Rap, Grime, RnB, Soul, Hip Hop and Garage to take part in this exciting new project that aims to merge two completely different genres of music together to create something totally unique. The two musicians would be joining the likes of musicians August Charles, Rumbi Tauro, Nathaniel Short and April Ess on this development journey!
The experience would involve working with multiple professional classical musicians, Sheffield's very own composer / arrange George Morton – the current Musical Director of the Sheffield Philharmonic Orchestra and the Sheffield Music Hub's Senior Orchestra to develop, rehearse and then perform the compositions LIVE alongside the Orchestra in a concert hosted at The Leadmill and The Crucible.
Funded by Arts Council England and taking place from November 2021 through to March 2022, The Leadmill is thrilled to be partnering with the UK's leading promoter of chamber music, Music in the Round, alongside Sheffield's music education provider Sheffield Music Hub and the Sheffield Children in Care Council & Care Leavers Union who will also be taking part in this project following on from the huge success of their Spoken Word anthology 'The Can in Can't.'
If you or anyone you know is interested, please do get in touch with rose via rose@leadmill.co.uk to arrange a chat.