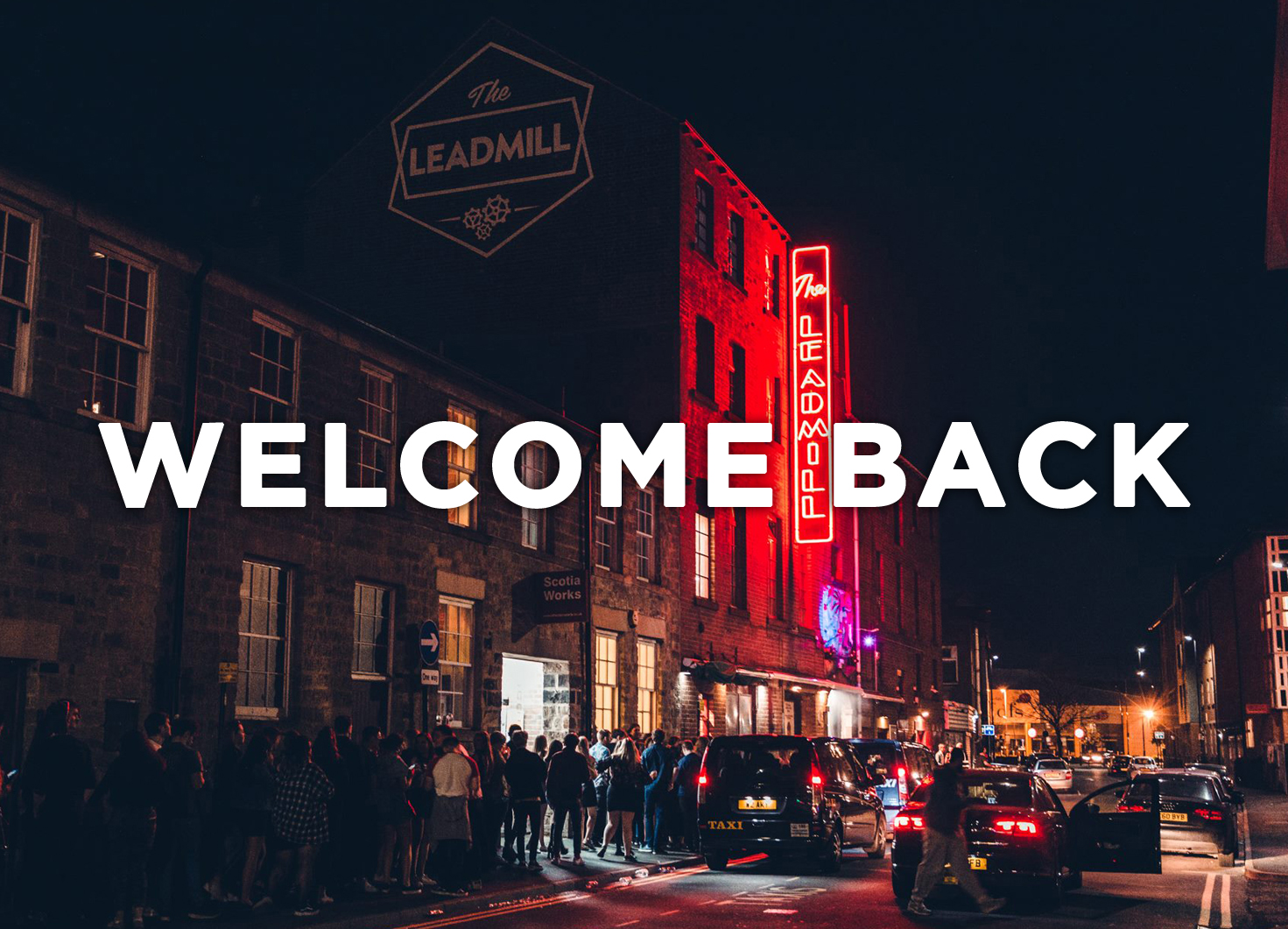 The Leadmill's covid guidance and rules.
Last updated 15/10/2020
We have many procedures in place to keep everyone safe. Please make sure to follow our guidelines and be respectful.
Due to social distancing restrictions:
– The tickets for these events are extremely limited as we have had to reduce our capacity, and expected to sell out fast!
– Please obey social distancing rules throughout the venue and keep your distance from each other, following one way systems.
– All of our events are now seated, your ticket secures you and your group a table.
– You must all arrive in your bubble and stay seated at your table throughout the event. Please do not mix with other groups in the venue.
– Guests will be required to wear a mask when they are entering and leaving the venue as well as when moving throughout the venue. So please remember to bring one! (Masks are not required when seated)
– Shows will be table service only, please order through the app only. You will be able to scan a QR code on your designated table / chair.
– Please move throughout the venue as little as possible. You will only be permitted to leave your table to visit the bathroom or smoking area.
– Once seated please do not move to another table or move chairs around.
– Please do not stand up out of your chair to dance, loudly raised voices are also not permitted.
– Your details will be given to the government's track and trace program if the government requests this data.
– If you have any symptoms of COVID-19 please stay at home and do not visit the venue.
– On arrival, your temperature will be checked and anyone with a temperature above 38 degrees celcius will be turned away.
-We operate a 3 strikes and you're out policy, this means if you are caught breaking our house rules you will be given 2 verbal warnings before being asked to leave the venue.
We have the right to refuse entry to the venue, and anybody found to be breaking the guidelines may be ejected from the venue.
Groups should consist of no more than 1 bubble. Please do not purchase tickets for events with people outside of your household/support bubble. No refunds will be made for incorrect bookings.
Unfortunately, we are unable to refund tickets for those who test positive for Covid-19 or are self-isolating. We apologise for any inconvenience this may cause. 
As government guidance changes regularly, we will keep our venue rules in line with this and will update customers accordingly.