We've reached the end of another incredible year for The Leadmill. 2018 has been packed full of incredible moments. We'd like to take a moment to reflect on our best bits, biggest achievements, and to dish out a few thank yous to the people of Sheffield. Team Leadmill have put on more events than ever before – including several new events for the very first time. Thank you to all of our amazing customers, staff, DJs, photographers, neighbours, and the entire city of Sheffield for making 2018 another historic one for The Leadmill.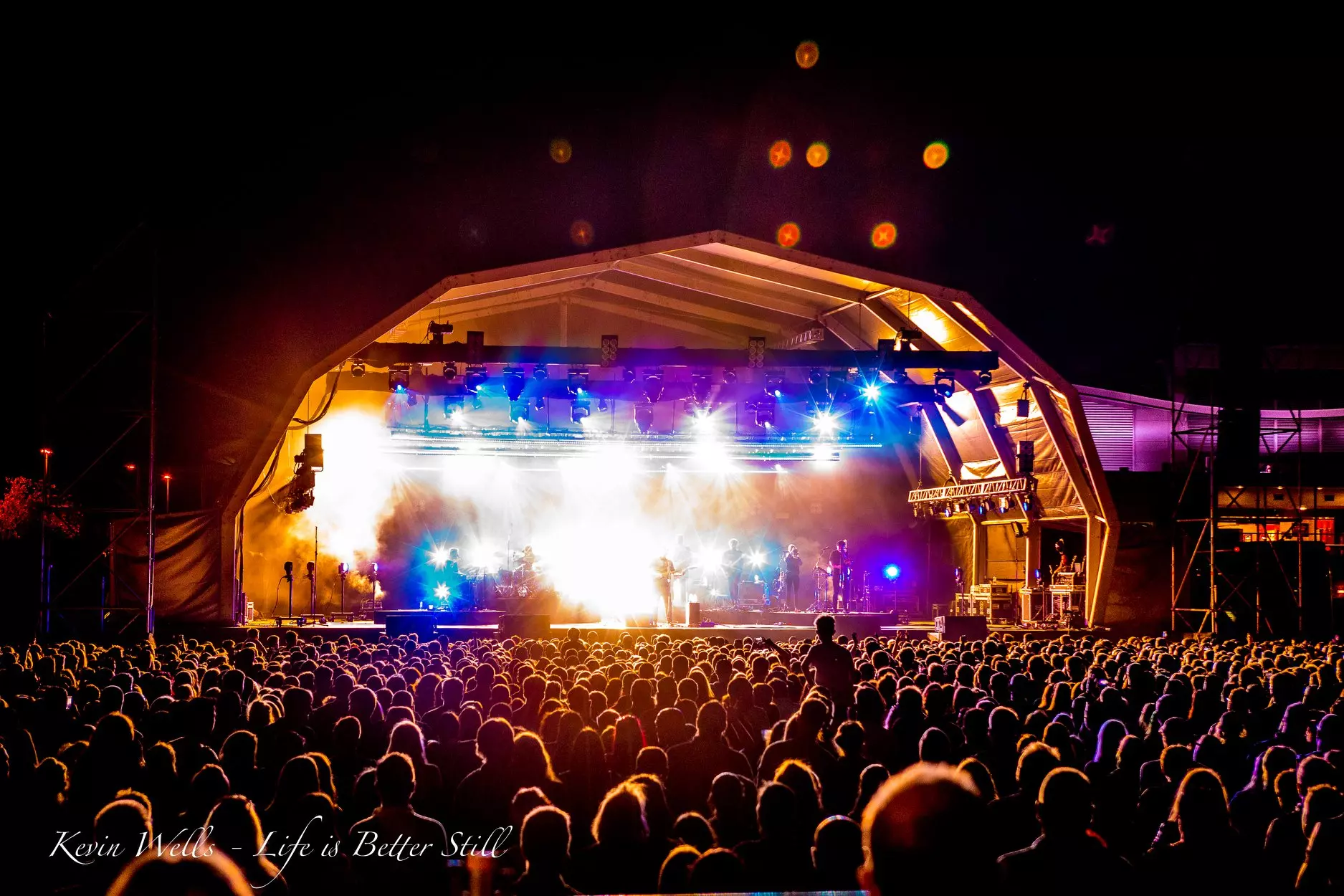 One of The Leadmill's biggest achievements this year was Live From Don Valley in August. We welcomed Hacienda Classical, George Ezra, and Ocean Colour Scene to Don Valley Bowl and opened the gates to over 10,000 music fans for a weekend of unbelievable live music. This was a massive feat for our team and we were so pleased to bring such a huge new event to Sheffield's cultural and musical calendar.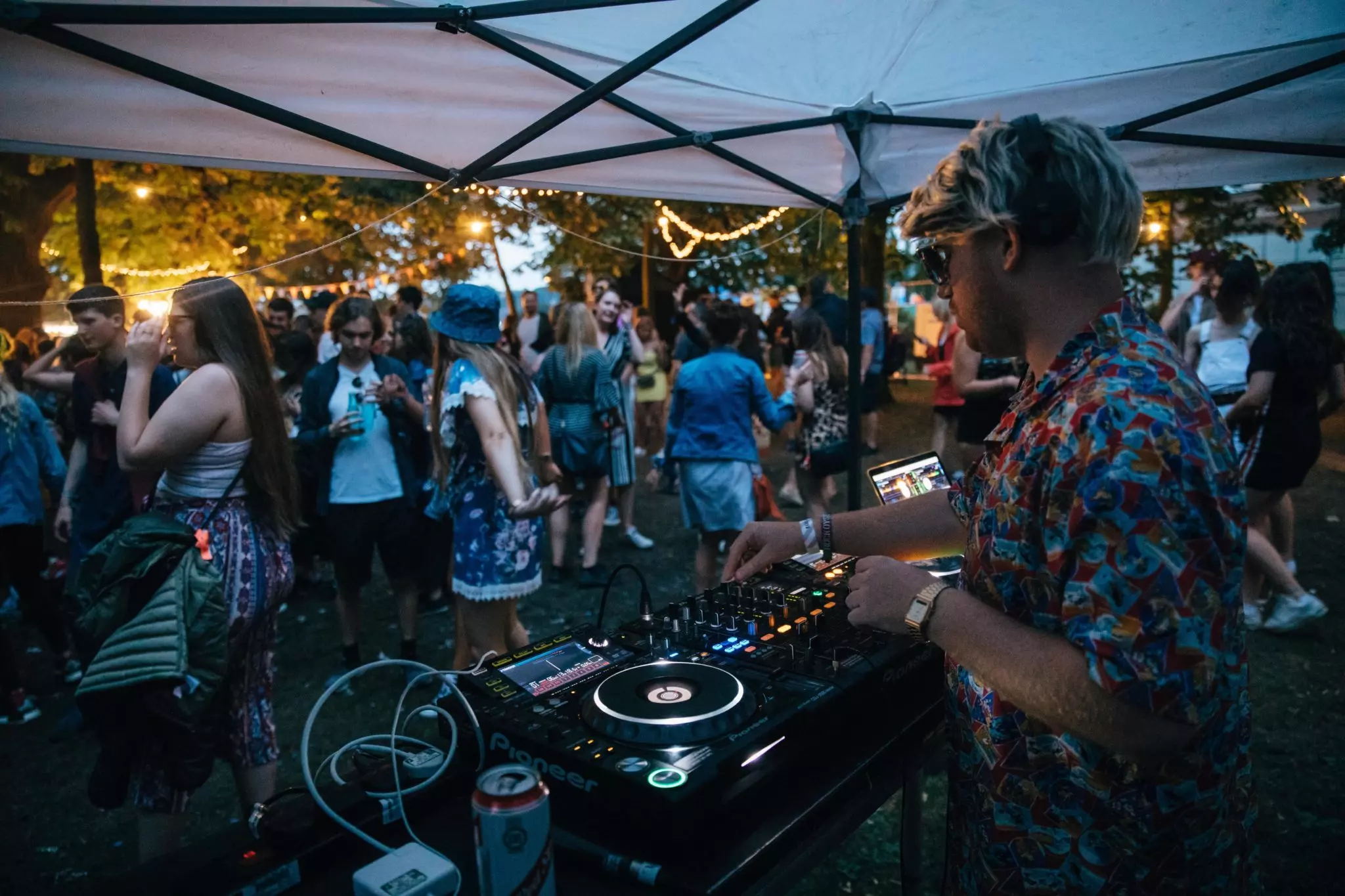 We lost a dear friend of The Leadmill's in Sarah Nulty in June but we were so pleased and so proud to see her spectacular vision of Tramlines Festival come to life in Hillsborough Park. It was an honour, and so much fun, to have our very own live music and comedy tent at Tramlines, and to bring the Club Tropicana party to Into The Trees. We just wish that she could have been there to see the festival in its beautiful new home.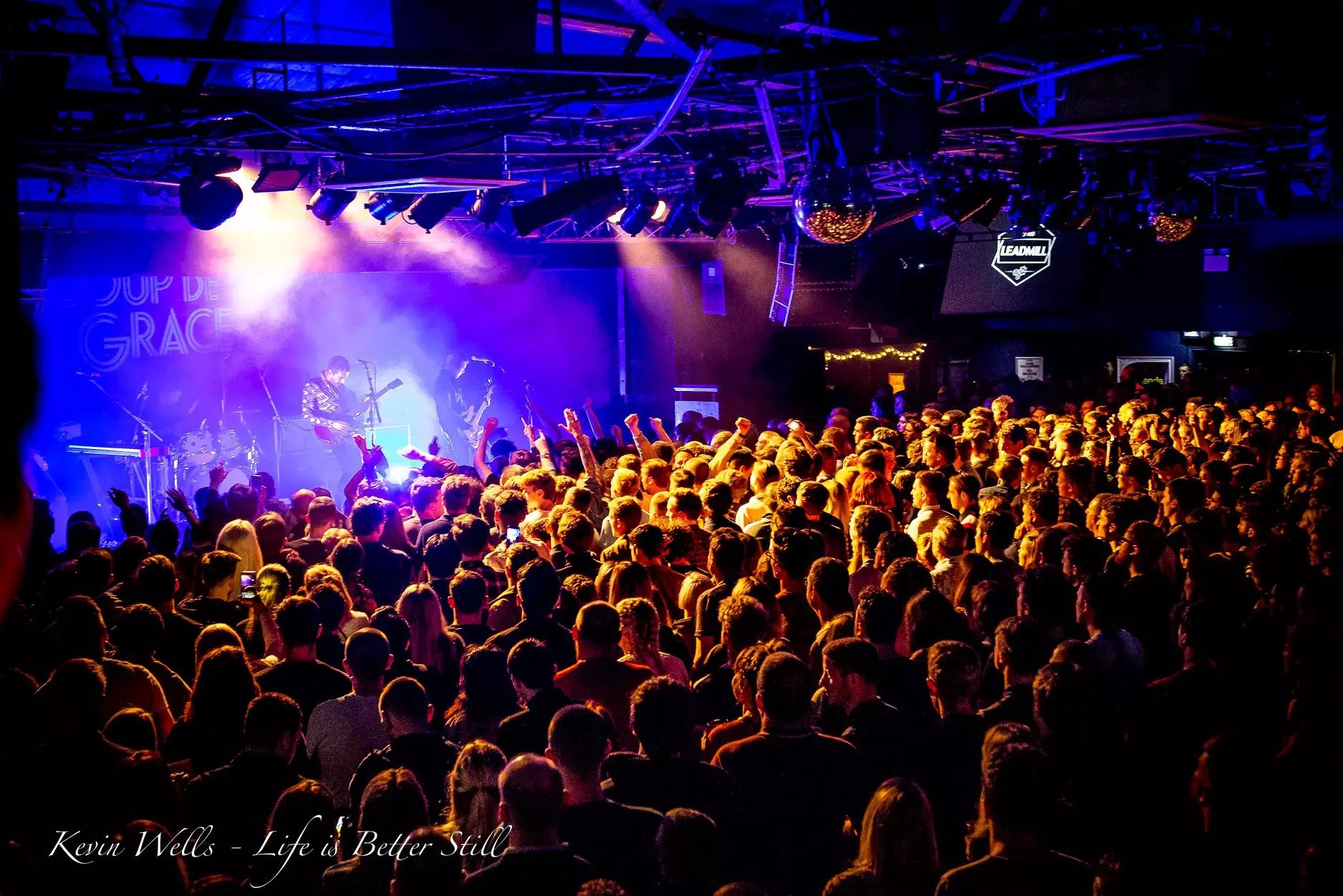 We're really proud to have put on a string of truly amazing gigs throughout 2018. Some highlights include Sam Fender, Brian Jonestown Massacre, Marmozets, Tom Walker, Mahalia, Peace, Pale Waves, Jake Shears, Tom Grennan, Miles Kane, Shame, Unknown Mortal Orchestra, The SSS and Jorja Smith amongst many many others. We were also really proud to win the Social Sheffield Award for Best Live Music Venue – making us the first recipients of this award! In October we closed Leadmill Road for the first time for Festivile's all day festival. Thanks to Loz Taylor from While She Sleeps for bringing this amazing event back to The Leadmill this year on a bigger scale than ever before! Our Live Team have worked hard to program gigs at venues across the city throughout 2018, including Yellow Arch Studios, The Harley, Record Junkee, The Montgomery Theatre, The Forum, and Cafe Totem. Massive thanks goes out to all of these venues – it's been an amazing year working with you all.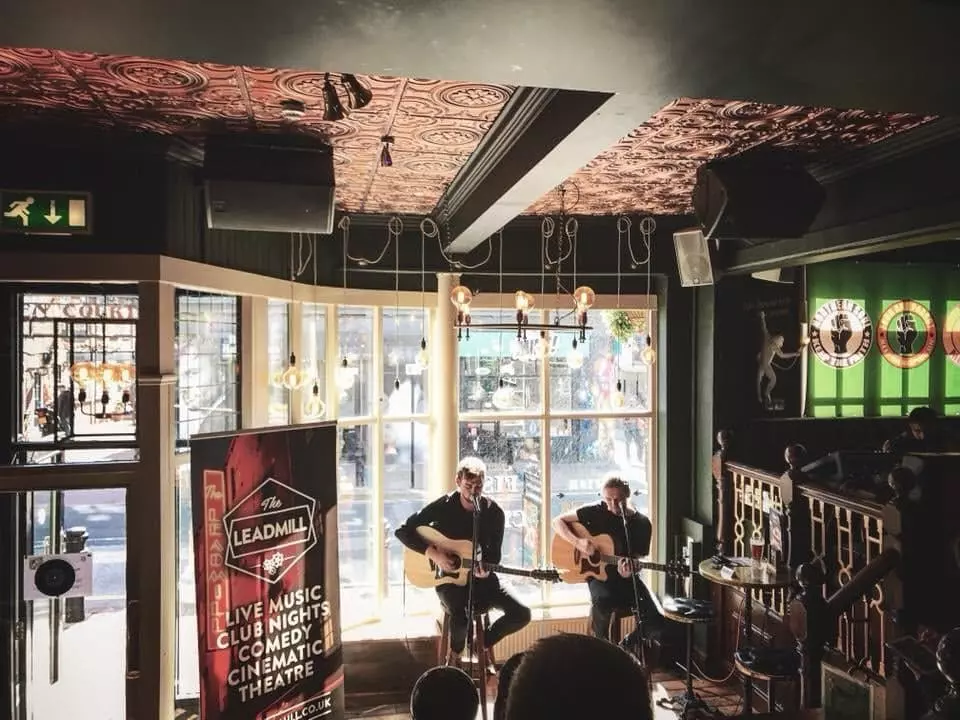 We have welcomed many local bands on to The Leadmill stage this year. Many of whom have worked their way up the bill and are now selling out The Leadmill's stages! In September The Leadmill Live Team programmed the
Acoustic Music Trail for BBC Music Day
– bringing great local music to some really unexpected places around Sheffield City Centre! Congratulations to all of those Local bands who have played our stages in any way this year. Your talent and commitment is astounding and we can't wait to watch you all sell out the arena in a few years from now.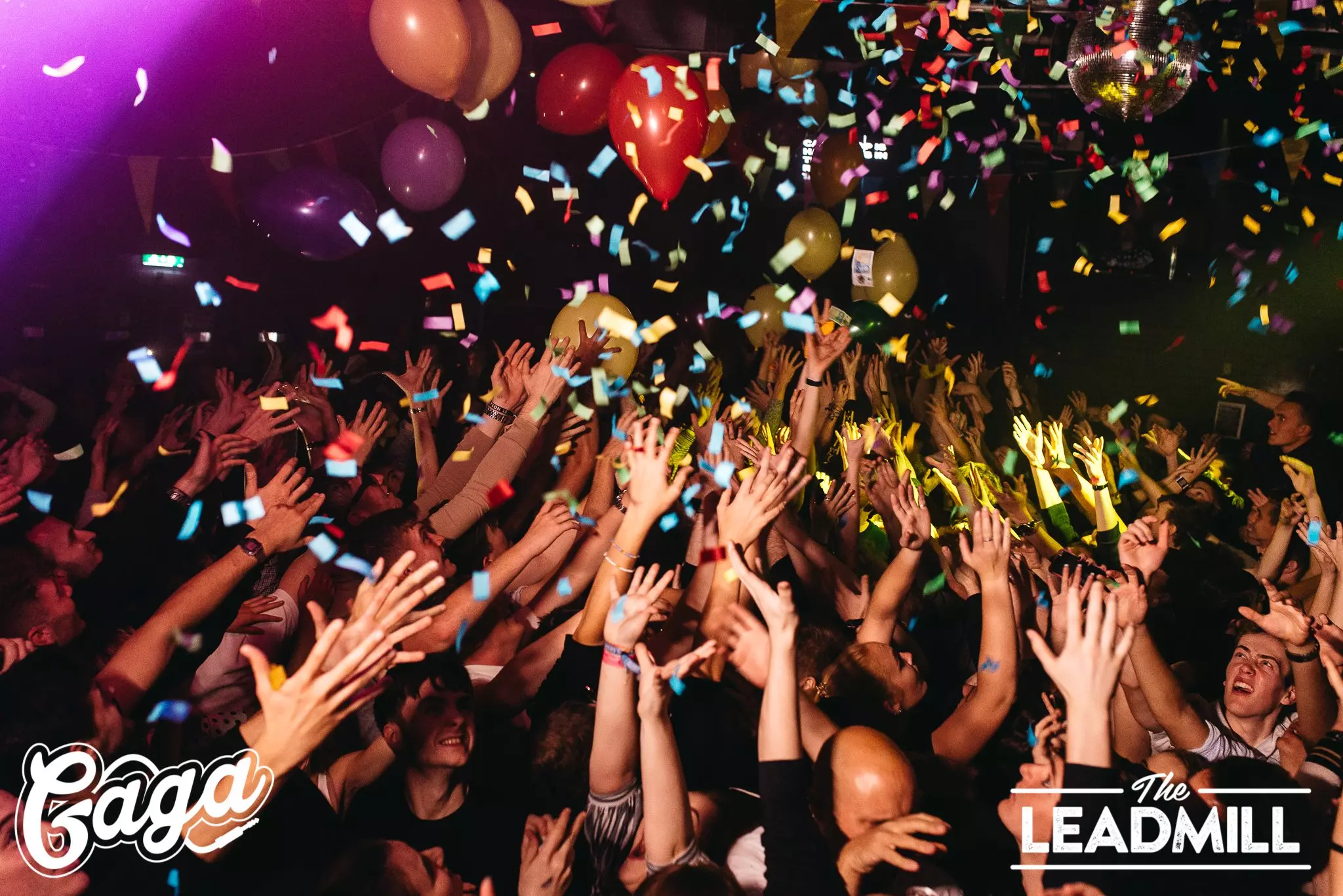 2018 has been a big year for the club department at The Leadmill. This year saw two weeks of freshers (instead of the usual one) which coincided with The Arctic Monkeys' return to the Steel City. We had a great time putting on 15 clubnights in a row, including 4 massive AM afterparties here at The Leadmill – you really do look good on the dancefloor Sheffield! Our ABBA parties arrived with a bang in April, with the band even announcing new music literally the day after our first ABBA party! October saw the launch of Wrong Crowd – The Leadmill's new Rock Night – commencing an exciting new chapter for Rock music at The Leadmill!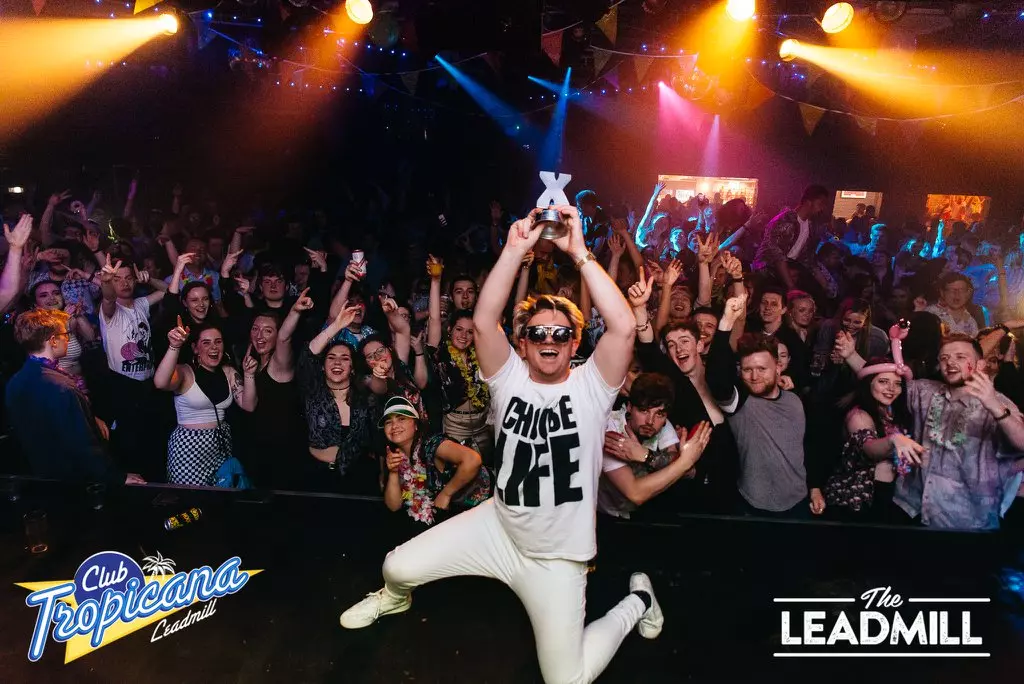 Club Tropicana has had a glorious year. Since winning the Exposed Award for Sheffield's Best Club Night in May, Club Tropicana has appeared at Into The Trees at Tramlines Festival, celebrated it's 1st birthday over two nights in September, and launched a monthly residency at Stylus at Leeds University Union. Shout out of course to our wonderful resident DJ Jimmy The Gent, (and also to the marvellous Tom Hardwick) for always embracing our eccentric ideas and for keeping the 80s vibe flowing in Sheffield.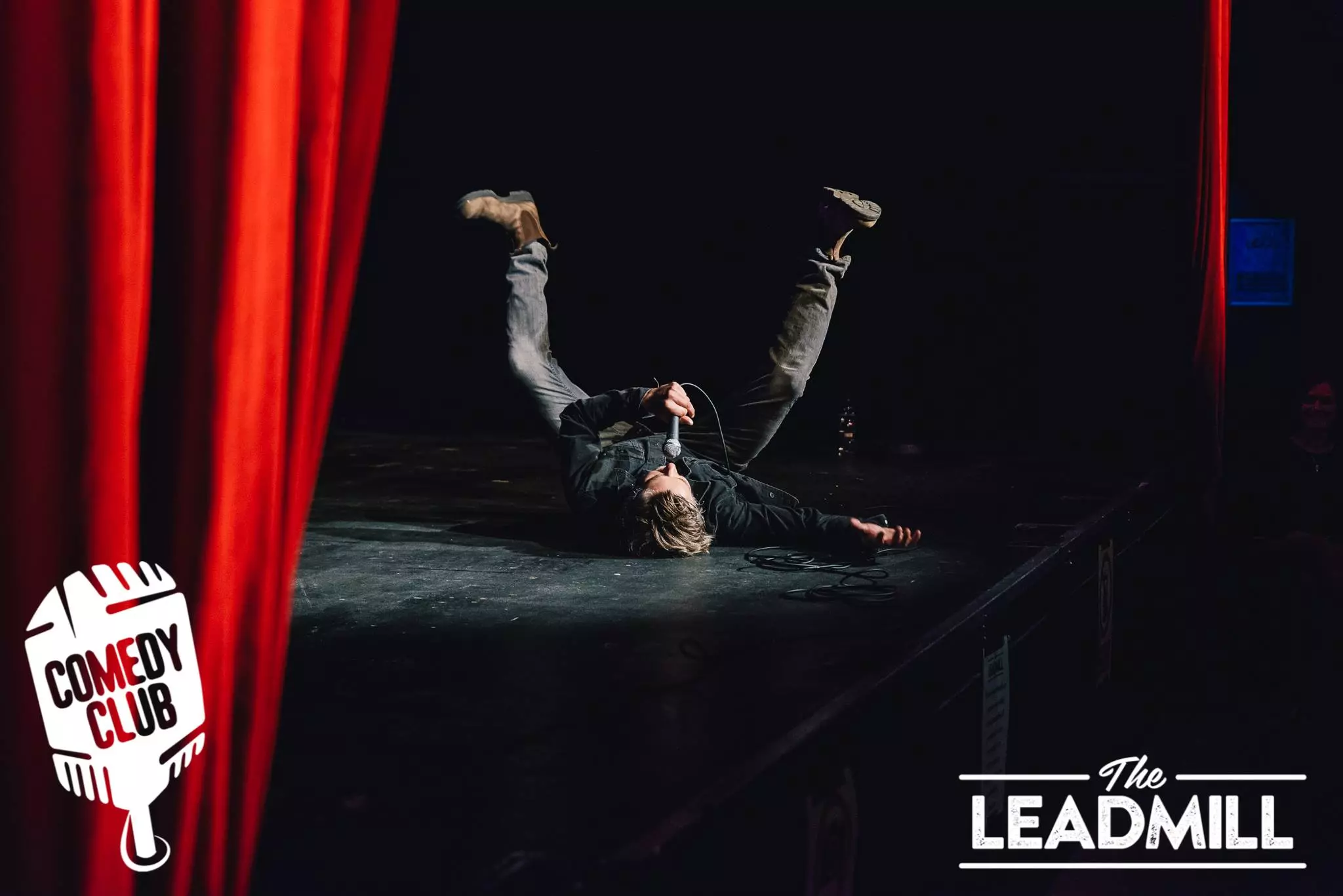 2018 also saw the return of Drag acts to The Leadmill stage starting with Shangela's sold out show in September. This has been a record-breaking year for Comedy at The Leadmill – with more comedy shows taking place than ever before! Some highlights include Daliso Chaponda, Nish Kumar, Tom Allen, Rachel Parris, David O'Doherty, and Reginald D Hunter, Thanks to all those who have enjoyed a belly-laugh at our comedy shows this year – if you've not been to our monthly comedy club yet you can join us at our
Comedy Club this Wednesday 2nd Jan
!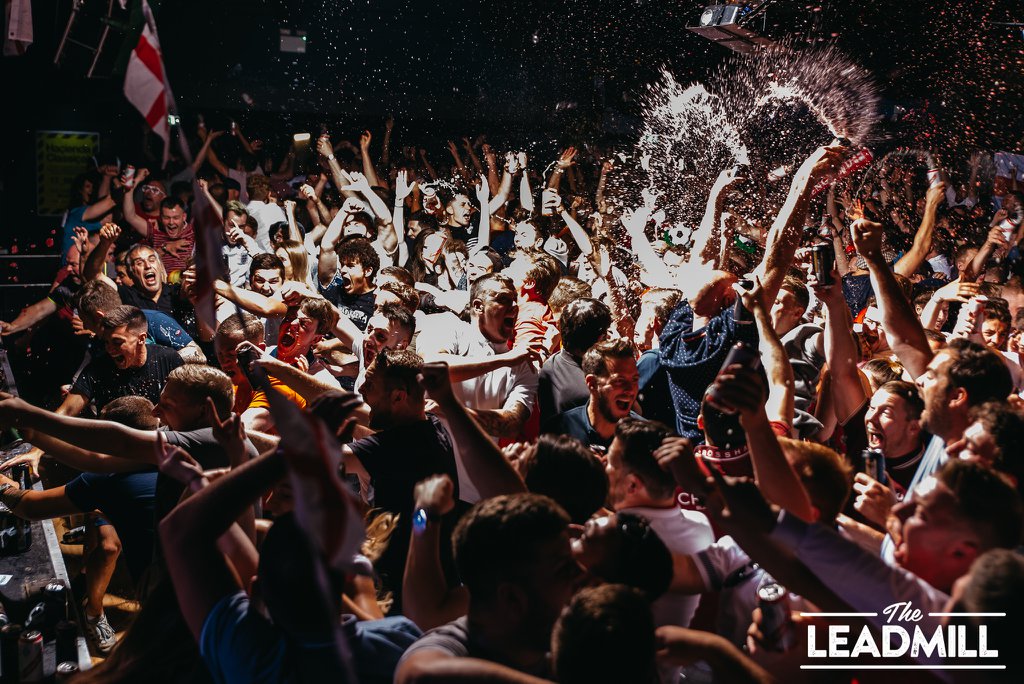 We spent pretty much all of June and July in World Cup fever (along with the rest of the country!). We welcomed thousands of people (with thousands of cans of red stripe) through our doors. The atmosphere was unlike any sporting event we've shown previously – thanks to all those who came along and who held the faith that football just might be coming home. </3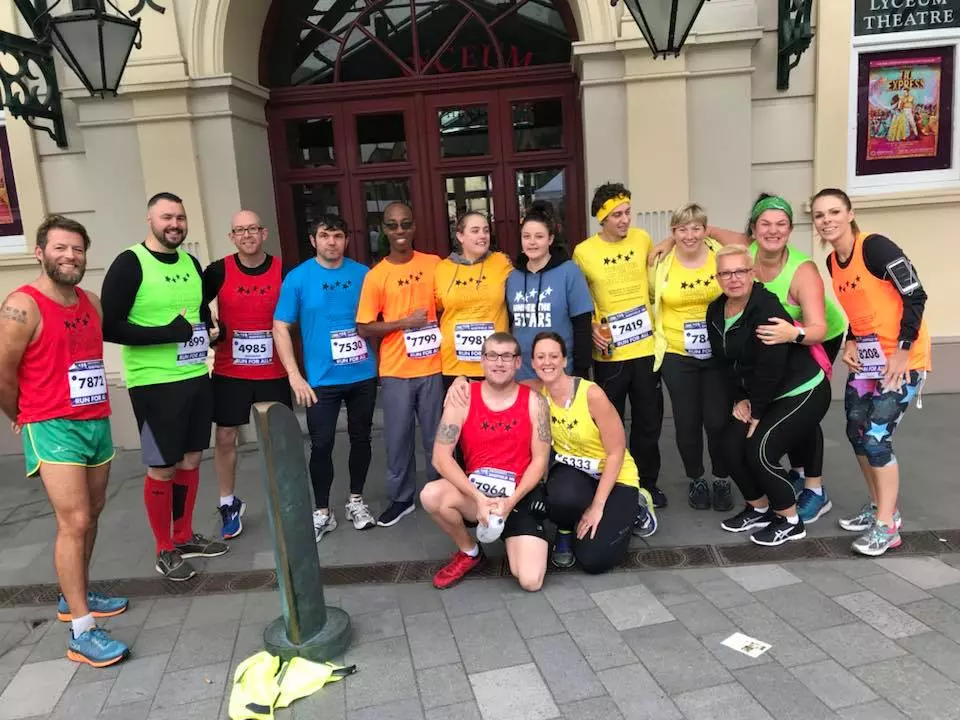 We've enjoyed working with Under The Stars again throughout 2018 hosting their club nights for adults with learning disabilities. It was amazing to see you all run the Sheffield 10k this year and we were so proud to be on your running vests! Under The Stars are back with a live gig in January which we're sure will be another great success.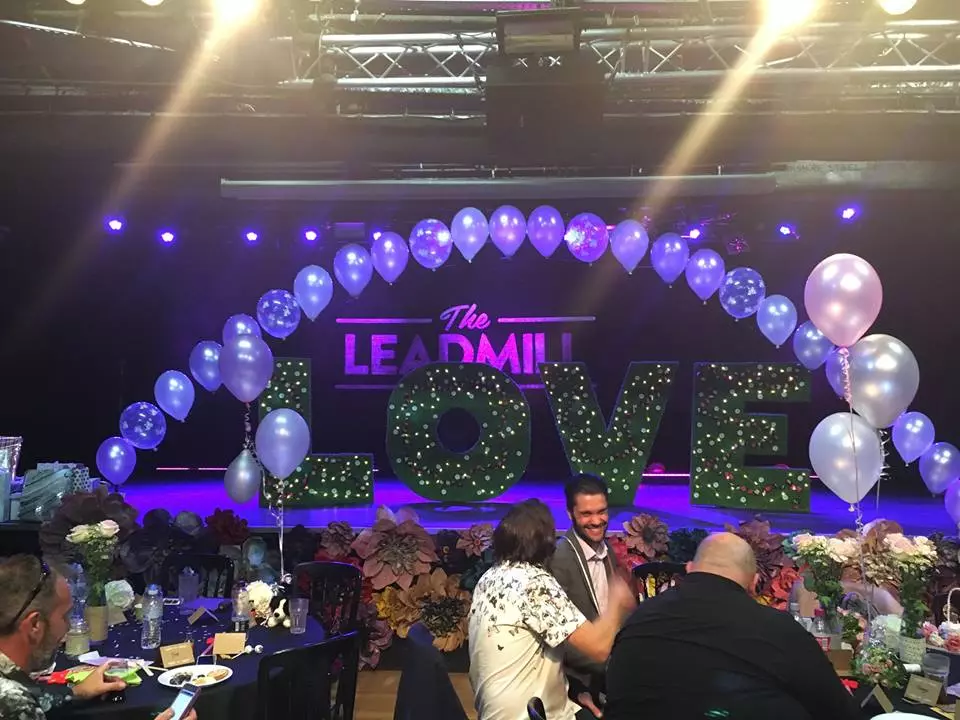 In August the first Leadmill wedding party took place! Sarah and Mike's wedding included a pie and peas supper (with mini hendos!), kids disco, real cheese cake, beautiful speeches, and then a party DJed by resident Leadmill DJ Adam Morley. Thank you to Sarah and Mike for allowing us to host your beautiful wedding – we wish you all the very best for your future together.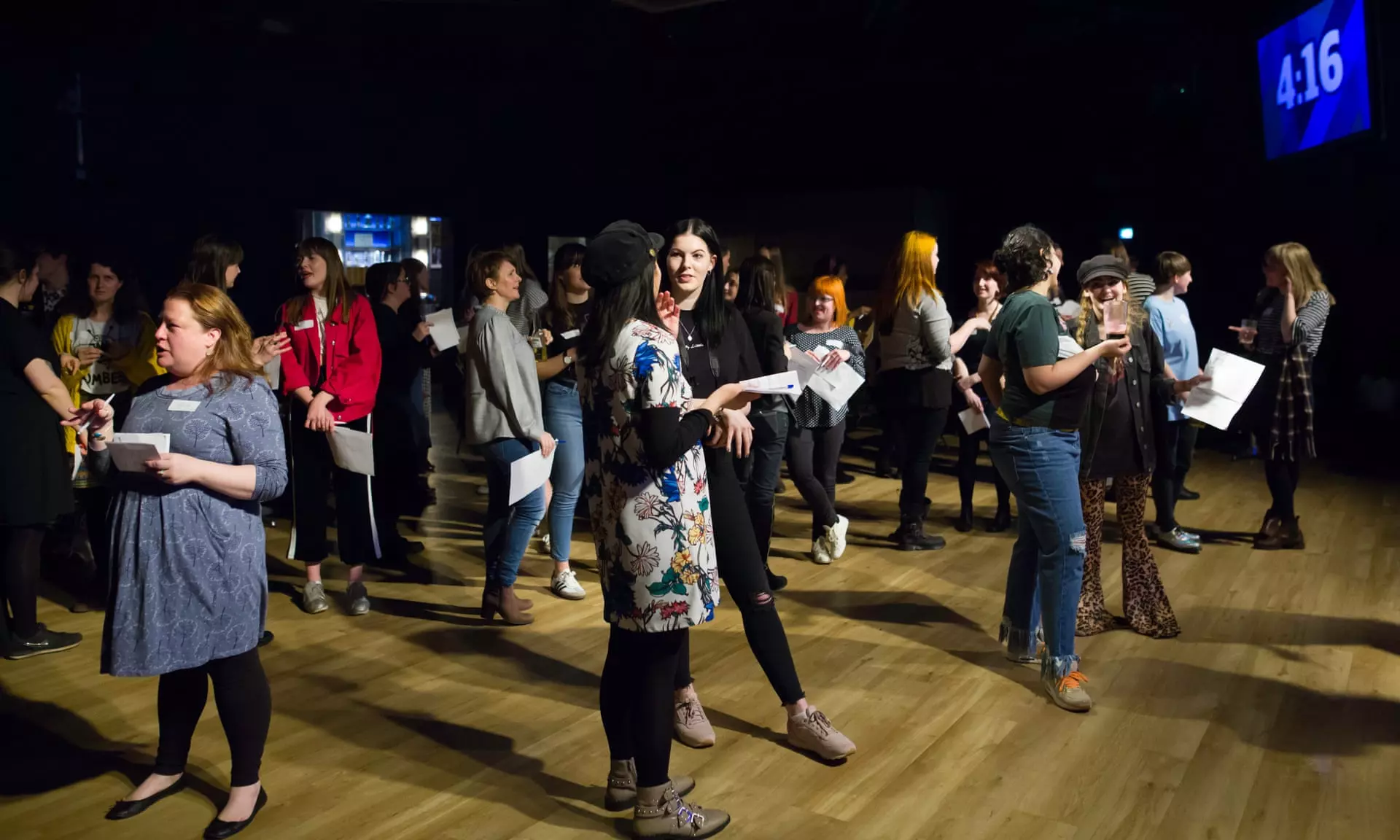 This year we've welcomed a few new faces into the Leadmill. Big Fish Little Fish, Girl Gang Sheffield, and Gucci Gang have all held their first events with us in 2018. We've also held our first quizzes and vintage fairs, and have put on more film screenings than ever before!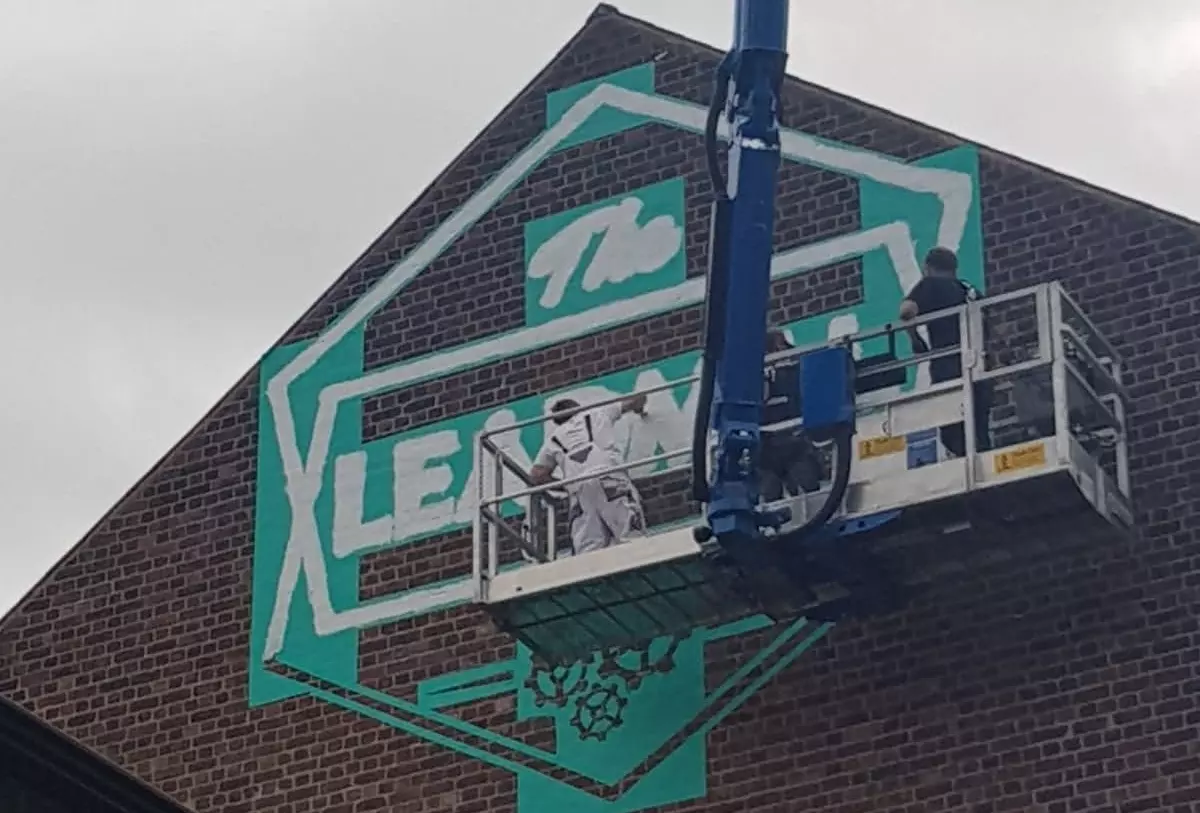 In July we welcomed a change to the face of The Leadmill with a massive Leadmill logo painted on to the side of our building. It can be seen for miles! We also launched some new pieces of Leadmill merchandise, including enamel pin badges, illustrated tote bags, sweatshirts, and an increased choice of designs of engraved Leadmill Dancefloor!
2018 has been an incredible year for The Leadmill. We're very proud to be an independent arts venue, thank you to all of those who have supported our mission by attending one of our events this year. Over 170,000 of you have walked through our doors in 2018 – we really couldn't do it without your support. Thank you!
Here's to an even more incredible 2019!