We Are Scientists
November 24, 2021 | 19:30
£20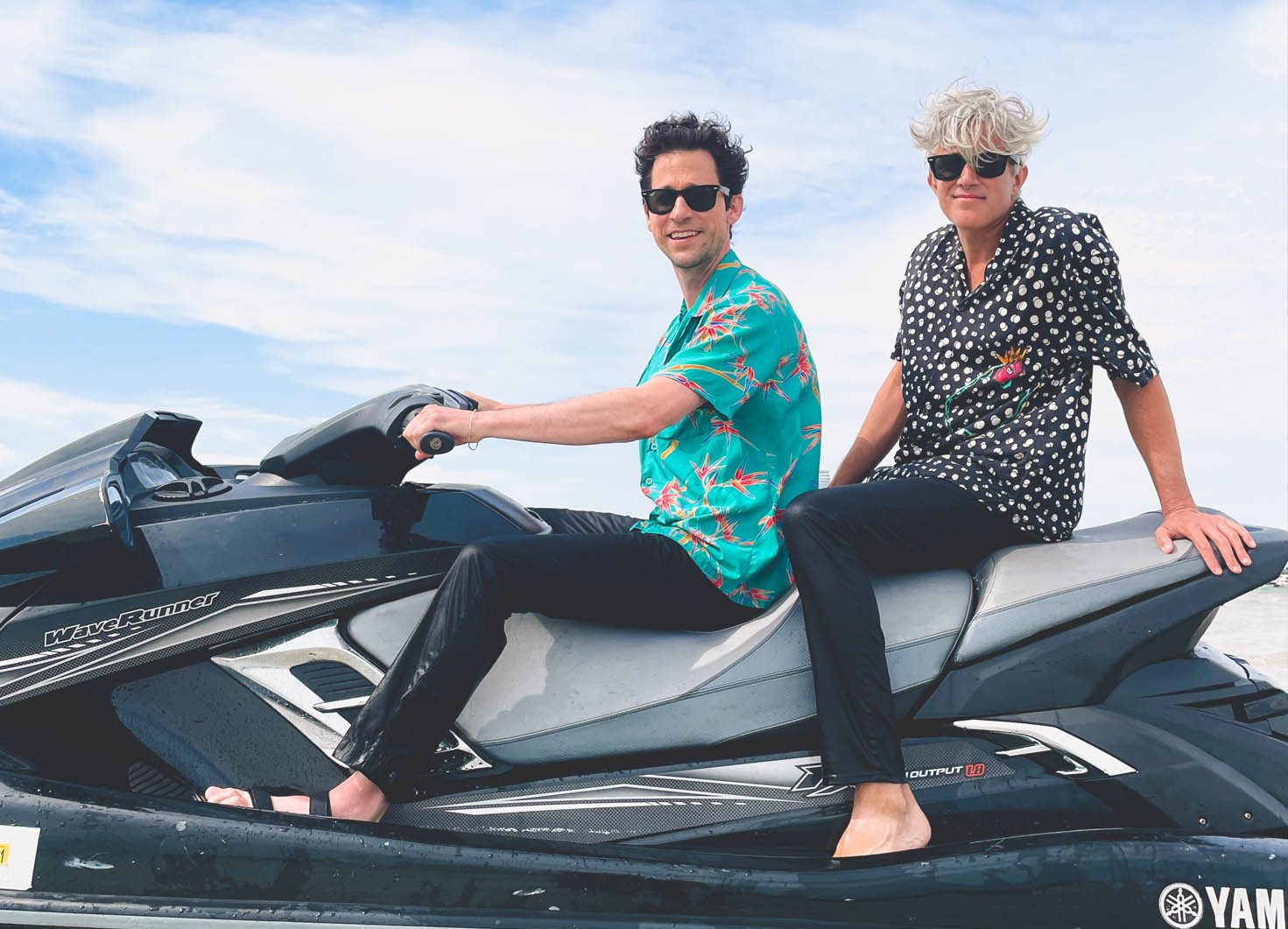 Following on from their biggest headline show in a decade at a sold out Roundhouse in Camden Town in 2019,  iconic New York band We Are Scientists are flying high in the wake of their "50th anniversary" celebrations for debut album With Love and Squalor.
Not returning empty handed, We Are Scientists have recently announced their first new album in over 3 years, Huffy, set to drop on 8th October via 100% Records. (read more here)
Keith Murray explains why the making of this music video was a relatively enjoyable experience for once… "Making videos is generally the worst. We've had to spend hours stripped to our shorts in a makeshift boxing ring in the dead of winter [It's A Hit], or up at the top of an Irish mountain in the dead of winter [Chick Lit], or covered in fake blood in an unheated Brooklyn warehouse in the dead of winter [Dumb Luck]. So we decided to become masters of our own fates with this one, and indulge in some nice *summer* activities.
Making it sound more like a travel brochure for the sunshine state than anything else, Keith continues… "We took a leisurely bike ride around some of Miami's fancier neighborhoods. We sped around Biscayne Bay on jet skis. We waded through the lapping surf on South Beach. Yes, because it was for a music video, we knew we had an artistic duty to make it as unpleasant as possible, and so we decided that we needed to be clad in long trousers and wool blazers, the whole time. Still, even a stifling blazer can't take the thrill out of a jet ski ride.
But naturally it still came with its fair share of challenges, Keith adds… "The most difficult part of making the Contact High video was finding takes where we weren't both grinning like idiots, with sheer delight. Our fans shouldn't be surprised if all of our videos from here on out are just thinly-veiled excuses for us to be on jet skis, frankly."
Fans are also treated to a uniquely special album bundle, featuring a choice of 10 different coloured vinyl records, sticker packs and more. Pre-order Huffy today.
We Are Scientists play The Leadmill on Wednesday 24th November 2021.
Disabled Access
The Leadmill offers a free companion ticket for disabled customers which must be booked in advance. To apply please email ticketing@leadmill.co.uk with proof of disability once a general admission ticket has been purchased.Examples of accepted proof: Disability Living Allowance (DLA) / Attendance Allowance (AA), Personal Independence Payments (PIPs), Blue Badges & The Access Card. We will review an application without the recommended evidence on a case-by-case basis.