Tom Binns
The Psychic Comedium support from Ivan Brackenbury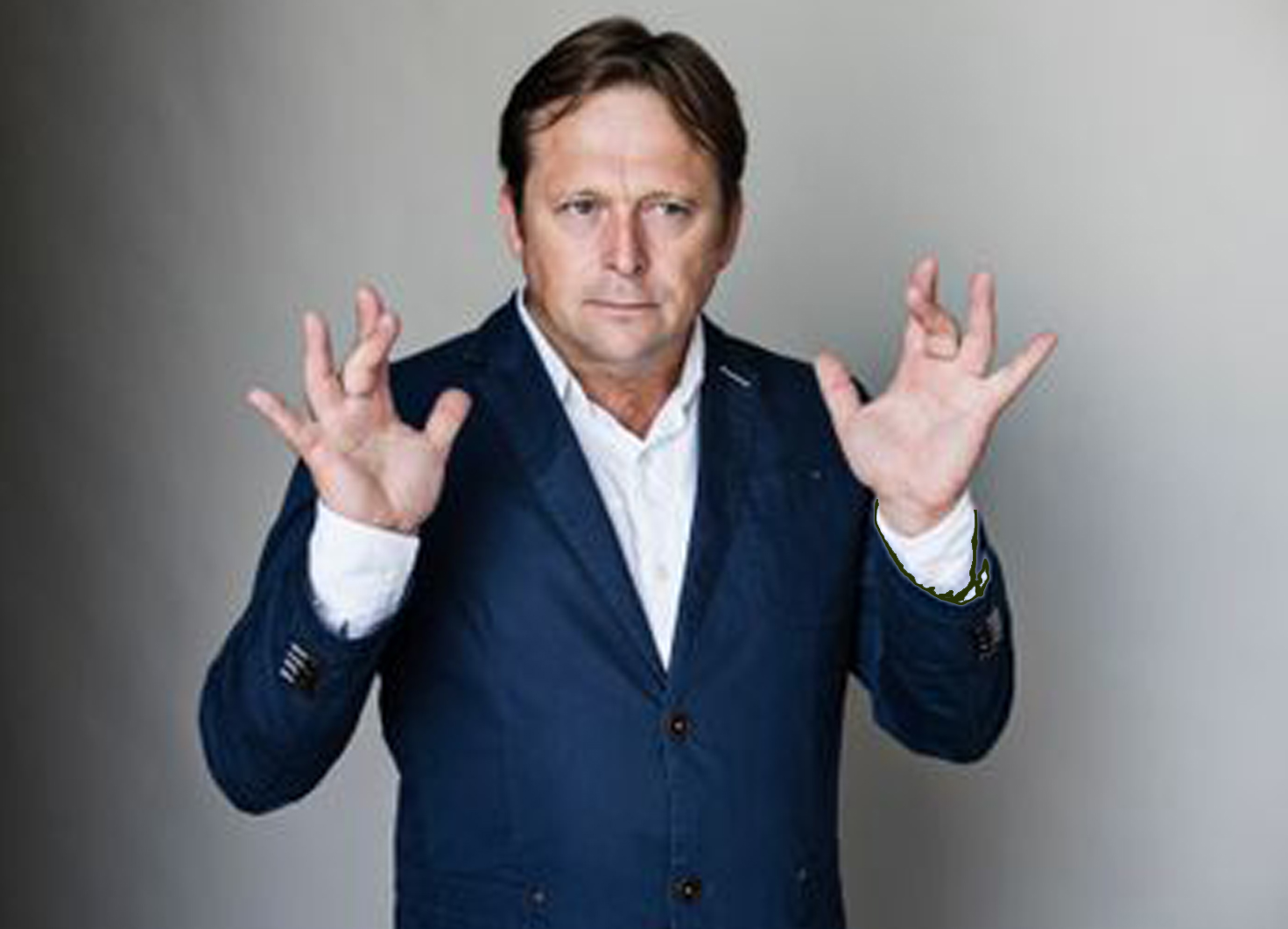 Tom Binns is the star and co-writer of the BBC 1 Friday Night Comedy Series Hospital People.
He is also an award-winning and critical acclaimed character comedian working the International Comedy Festivals and the UK Stand Up Comedy Circuit.
Widely regarded as THREE of the best headliners working in British Comedy, Tom's ventriloquist act, alter egos Hospital radio DJ Ivan Brackenbury and psychic Ian D Montfort has won him over 30 five star reviews and many awards nationally and internationally.
Psychic Ian D Montfort is, 'a masterclass in improvisation, character comedy and mindreading' Telegraph * * * * *
With DJ Ivan Brackenbury, 'Binns has his character nailed and he mines the comic seam, ruthlessly to create top-quality entertainment with practically universal appeal' Guardian * * * *
The ventriloquist act, 'Not only is the running gag a thing of comedy genius, but Binns tags it jaw-droppingly brilliantly" The Scotsman * * * * *
Amongst his multiple nominations and awards, Tom has received a Fosters Comedy God, Best International Comedian, Best International Act at the New Zealand International Comedy Festival, Adelaide Fringe (twice), Nottingham International Comedy Festival and 3 Sony Gold Awards.
He's been in BBC Shows Alan Partridge, Lee and Herring, Friday/Saturday Night Armistice and Channel 4 shows IT Crowd Drifters and Eight out of Ten Cats do Countdown and the feature films Going to Mecca and Eaten by Lions.
This event date was originally Monday, 29 March 2021 at 7:00 PM. All tickets remain valid for this performance on Monday, 19 July 2021 at 7:00 PM.
Disabled Access
The Leadmill offers a free companion ticket for disabled customers which must be booked in advance. To apply please email ticketing@leadmill.co.uk with proof of disability once a general admission ticket has been purchased.Examples of accepted proof: Disability Living Allowance (DLA) / Attendance Allowance (AA), Personal Independence Payments (PIPs), Blue Badges & The Access Card. We will review an application without the recommended evidence on a case-by-case basis.