Milburn
Celebrating 15 Years Of 'Well Well Well'
October 30, 2021 | 19:30
£22.50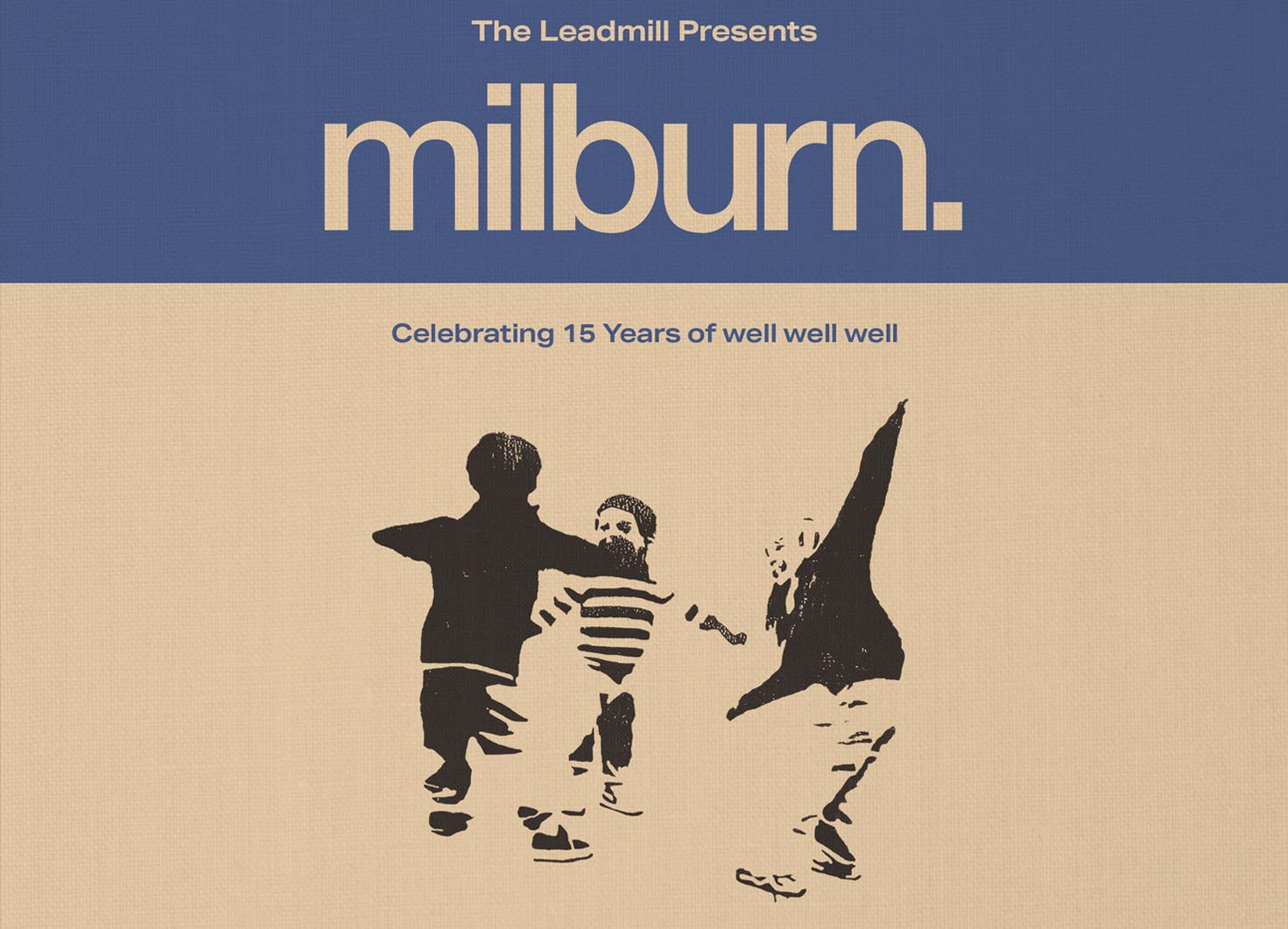 To celebrate its 15th Anniversary, Milburn are set to release 1000 special edition double LPs of their seminal debut album 'Well Well Well' – a record which has never before been pressed on vinyl.
Sides A & B contain the standard issue album tracks from the 2006 cd release whilst C & D carry all the B Sides, bonus tracks and a selection of live tracks from the band's homecoming Leadmill (Sheffield) show from 2006 (see track listing).
Lead singer Joe Carnall is excited for the release. "I get at least one request a week on social media for Well Well Well to be released on vinyl. I think many of our fans see it as a hole in their collection so it will be nice to help them complete the set. That album means so much to people" he explained. Asked why the record wasn't released on wax the first time around, Carnall admitted that he "genuinely didn't know. 2006 was perhaps the early days of the 'vinyl revival' and so maybe the record company thought it wasn't worth the effort – idiots."
To coincide with the release, the band will play 4 special shows in their favourite UK venues – performing Well Well Well in full alongside other live tracks from their back catalogue. Those who have pre-ordered the album by 9am on Weds 7th July will have 2 days to purchase priority tickets before they go on general sale at 9am on Friday 9th July.
Predictably, Carnall says that the band can't wait to get on stage together again. "Nothing comes close to live music. It will be one of those sets where I'll hardly have to sing. It's going to be electric – particularly after the shit show of the past 18 months."
In addition, the band have commissioned a one-off t shirt design in memory of their dear friend Anthony Allen. All profits from its sale will go to charity.
Milburn play The Leadmill on Saturday 23rd October 2021 and Saturday 3oth October 2021.
Disabled Access
The Leadmill offers a free companion ticket for disabled customers which must be booked in advance. To apply please email ticketing@leadmill.co.uk with proof of disability once a general admission ticket has been purchased.Examples of accepted proof: Disability Living Allowance (DLA) / Attendance Allowance (AA), Personal Independence Payments (PIPs), Blue Badges & The Access Card. We will review an application without the recommended evidence on a case-by-case basis.