Makers Mill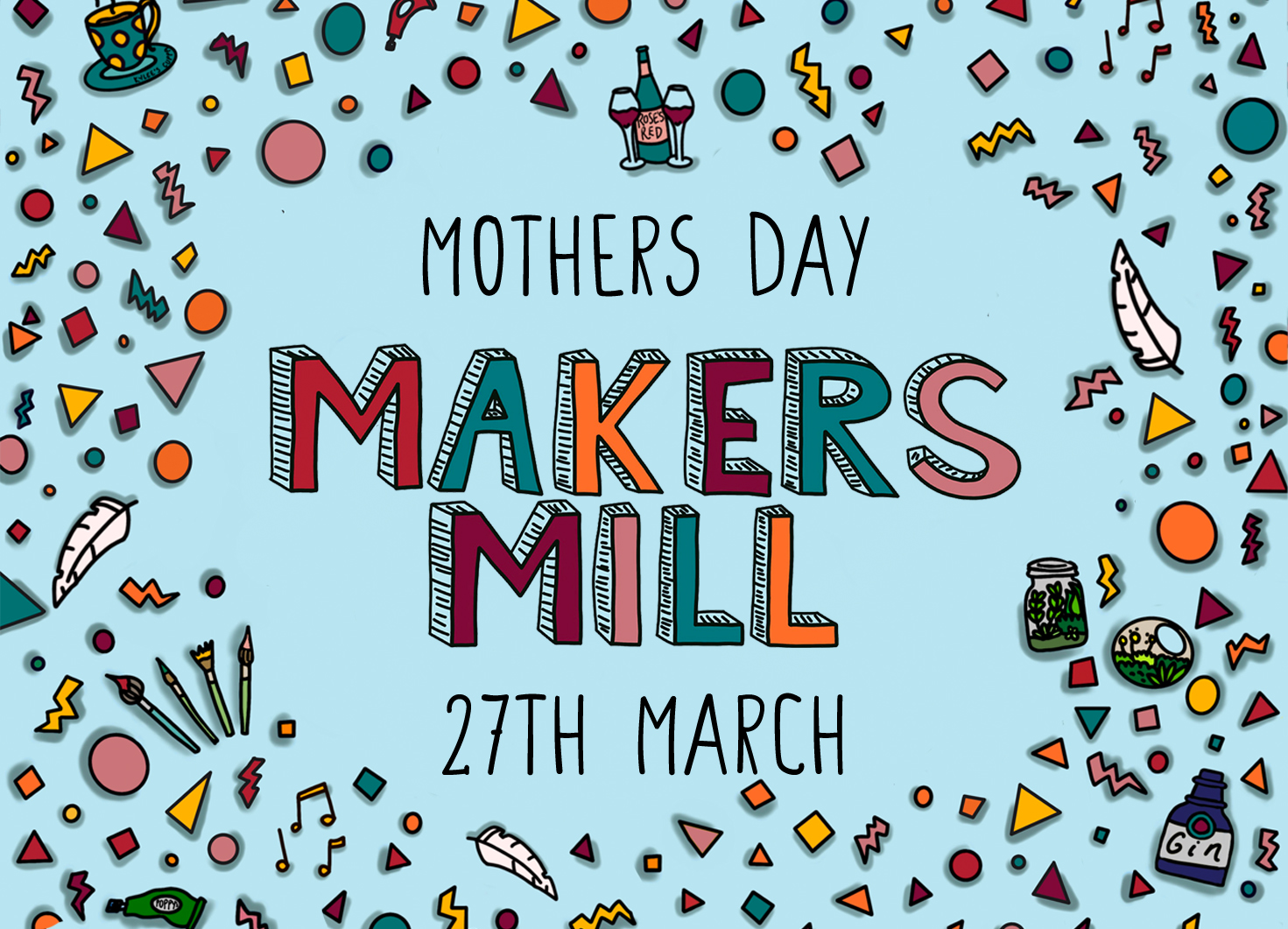 We are so, so thrilled to invite you to our 3rd Makers Mill! An afternoon of crafty activities, tasty drinks and chilled music in a friendly, cosy atmosphere.
We'll be hosting three introductory sessions from some of Sheffield's most creative folk, who will be teaching the basic skills needed to take on what could become your new favourite hobby! Each of our makers will deliver a 45 minute session, and provide you with all the materials needed to make your item, plus a Leadmill tote bag to take it all home in! 
We're holding the event on mothers day as we thought it would be a nice outing to bring your mums too but it also finishes early so you could see family after instead. We also recommend coming along with your friends or making some while you're here as everyone is always so friendly and willing to help each other out.
Keep an eye out for updates on Instagram – @MakersMillSheffield
This month's very exciting lineup:
Bath Bomb and Shower puff – At the Mother's day Makers Mill, Running With Scissors are all about pampering. We will be supporting you to create your own bath bombs and bath salt in your choice of colour and scent. You will present these in gift bags along with your very own hand sewn bath pouf.
Macrame plant hangers – Learn how to make a simple macrame hanger, with colourful twine and a mason jar.  I'm going to teach you the basic macrame knots so it is perfect for beginners.  Back home, you can fill it with a little succulent, a candle or some fairy lights.  Once you have learned the technique, you can easily recreate it many times with materials you will probably have at home – an old jam jar and some
Mini bonsai blossom trees – Make a tiny bead and wire bonsai tree by twisting beads onto wire and twisting wires together to build up branches and a trunk before separating the "roots" to anchor it to a pebble. We'll be making a very tiny tree, but the technique scales up infinitely, assuming you've got infinite patience for twisting wire.
Tickets are £35 per person and this includes all 3 crafty sessions and the materials! Times will run from 2pm through to 6pm with breaks. We'll have snacks, drinks, music and the venue set up so that you are warm, relaxed and cosy whilst learning some new tricks alongside others. For any questions, please get in touch with us on information@leadmill.co.uk
We hope to see there, Team Makers Mill x
Disabled Access
The Leadmill offers a free companion ticket for disabled customers which must be booked in advance. To apply please email ticketing@leadmill.co.uk with proof of disability once a general admission ticket has been purchased.Examples of accepted proof: Disability Living Allowance (DLA) / Attendance Allowance (AA), Personal Independence Payments (PIPs), Blue Badges & The Access Card. We will review an application without the recommended evidence on a case-by-case basis.