Catching Killers
September 20 | 18:30
£20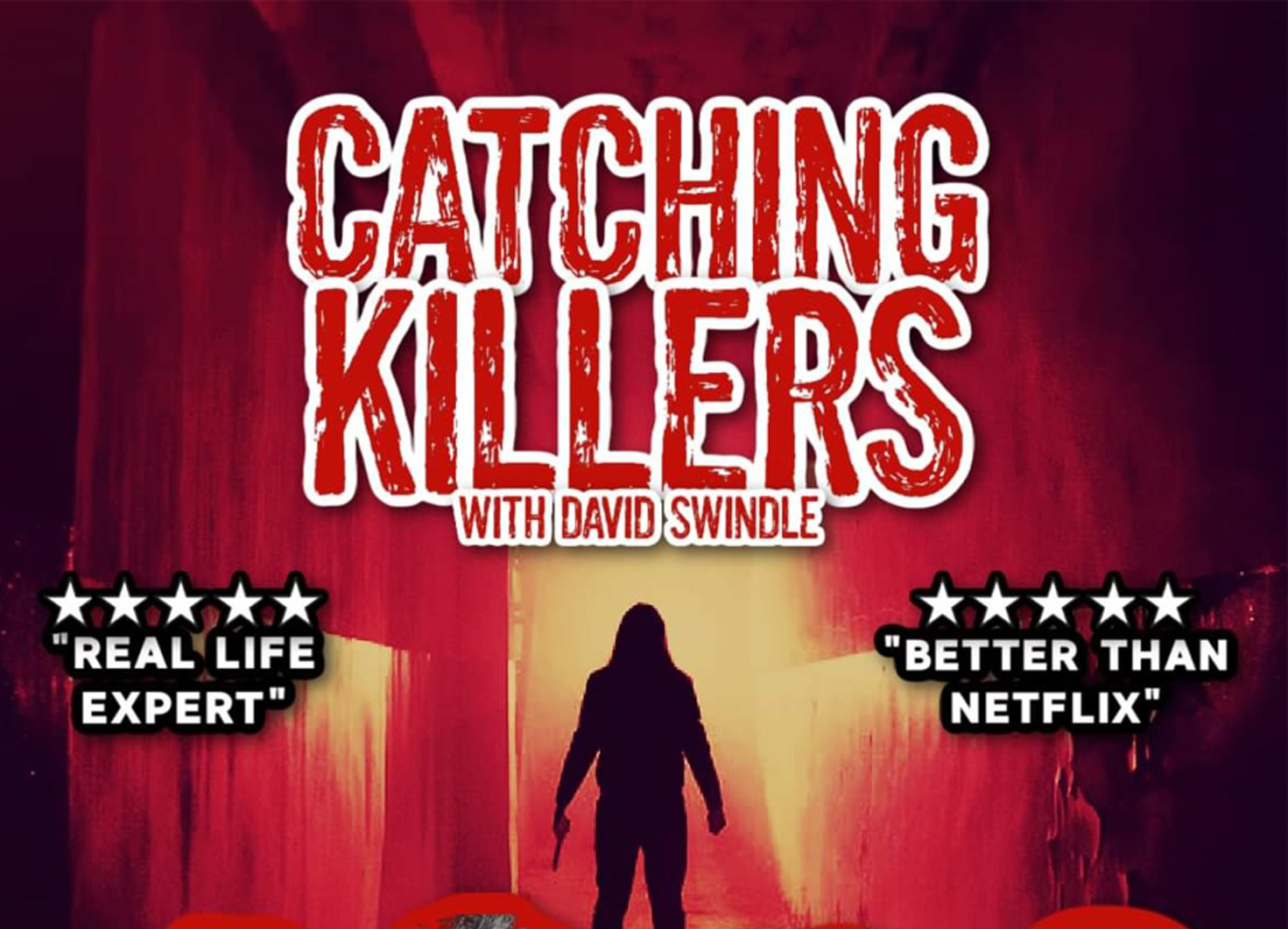 You will be gripped and fascinated listening to this vastly experienced "real" detective who has 45 years investigating high profile crimes in the police and now in the private sector talking about the cases he has worked on and live cases he is involved in.
"Serial Killers are cunning conniving controlling careful and I hate to say clever individuals who live apparently normal lives and get away with their crimes for years until eventually detected"
Independent Reviewer, Investigator, Crime Expert, Media Voice and former Detective Superintendent David Swindle / Senior Investigating Officer (SIO) worked on hundreds of murders and complex high profile UK wide investigations during his 34 years in the police including his management of the Glasgow Airport Terrorist Attack investigations and formation of the UK wide Operation Anagram to trace victims of serial killer Peter Tobin.
Since retiring (although David hates that word!!!) from the police in 2011, he continues to utilise his high profile investigative, crime expertise and international networks with his companies     "David Swindle Crime Solutions"  and "Victims Abroad" providing multilingual expert international advice, review and investigative support for families whose loved ones are killed abroad as a result of homicide or in suspicious unexplained circumstances
Some of you may know David from his appearances on TV Crime Documentaries, True Crime venues, reports in the media and his podcast "Swindle's Search for The Truth"
Disabled Access
The Leadmill offers a free companion ticket for disabled customers which must be booked in advance. To apply please email ticketing@leadmill.co.uk with proof of disability once a general admission ticket has been purchased.Examples of accepted proof: Disability Living Allowance (DLA) / Attendance Allowance (AA), Personal Independence Payments (PIPs), Blue Badges & The Access Card. We will review an application without the recommended evidence on a case-by-case basis.