Working Men's Club
November 18 | 19:30
£13.50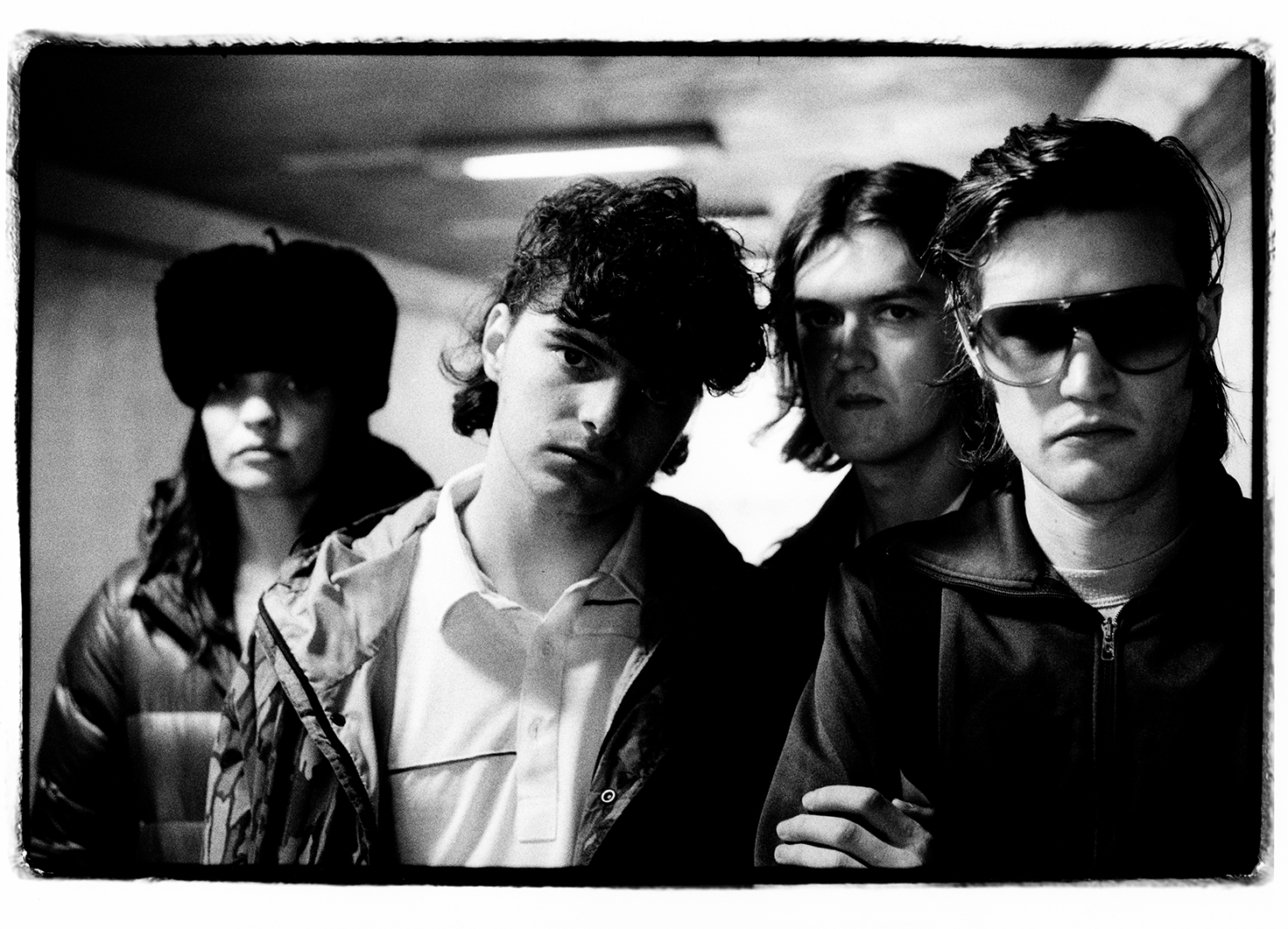 A rumble on the horizon. Gritted teeth, nuclear fizz and fissured rock. A dab of pill dust from a linty pocket before it hits: the atom split, pool table overturned, pint glass smashed — valley fever breaking with the clouds as the inertia of small town life is well and truly disrupted. Here to bust out of Doledrum, clad in a t-shirt that screams SOCIALISM and armed with drum machine, synth, pedal and icy stare are Working Men's Club, and their self-titled debut album.
It's hard to believe that the three fresh-faced music college kids who bounced out of nowhere and onto the 6 Music playlist with the sweet-but-potent, twangy guitar-led 'Bad Blood' (Melodic
Records) in 2019 are the same band who clattered back there with maddening techno-cowbellpuncher 'Teeth' less than half a year later — and that's because for the most part, they're not.
Two original members lighter and three new ones the richer, Working Men's Club took on a new hard-edge permutation, their shows becoming ever more sweaty, pulsating and rammed to the rafters. Their eponymous collection of songs is equal parts Calder Valley restlessness and raw Sheffield steel.
It was at home in the town of Todmorden in the Calder Valley, West Yorkshire, feeling hemmed in, that 18-year-old Syd Minsky-Sargeant first began assembling these 10 songs. Fortunately for Syd and a thousand other bored-shitless, dark-dwelling teenagers, the Calder Valley boasts a burgeoning grassroots music scene, chiefly centred around The Golden Lion in
Todmorden, and the Trades Club in Hebden Bridge — both of which were instrumental in the early life of the band.
Working Men's Club's first ever gig, at The Golden Lion, was self-booked and self-promoted, landlord Waka having allowed the band to use the 100-capacity room above the pub for free. Even before booking himself onto the stage though, Minsky-Sargeant regularly snuck into the venue to watch the internationally renowned DJs, like Justin Robertson and Luke Unabomber, who passed through its doors.
Though it is songs almost entirely written and sung by Minsky-Sargeant that appear on the record, he is quick to point out the influence of the other members of his band on the record too; that "everyone that's been involved in this band, from the old lineup to the new lineup, played on the record, contributed and shaped it in some way, through the phases", wheedling in and around Minsky-Sargeant's songs, embellishing them with their own bass, guitar, key or backing vocal parts.
It is with war, free-fall, and re-birth already behind them that Working Men's Club emerge, resilient; inspiration from across breadth of eras, genres and tour-mates merely strata in their very own
indie-cum-dance-cum-techno niche in the crag.
Working Men's Club play The Leadmill on Thursday 18th November.
Disabled Access
The Leadmill offers a free companion ticket for disabled customers which must be booked in advance. To apply please email ticketing@leadmill.co.uk with proof of disability once a general admission ticket has been purchased.Examples of accepted proof: Disability Living Allowance (DLA) / Attendance Allowance (AA), Personal Independence Payments (PIPs), Blue Badges & The Access Card. We will review an application without the recommended evidence on a case-by-case basis.