Teenage Fanclub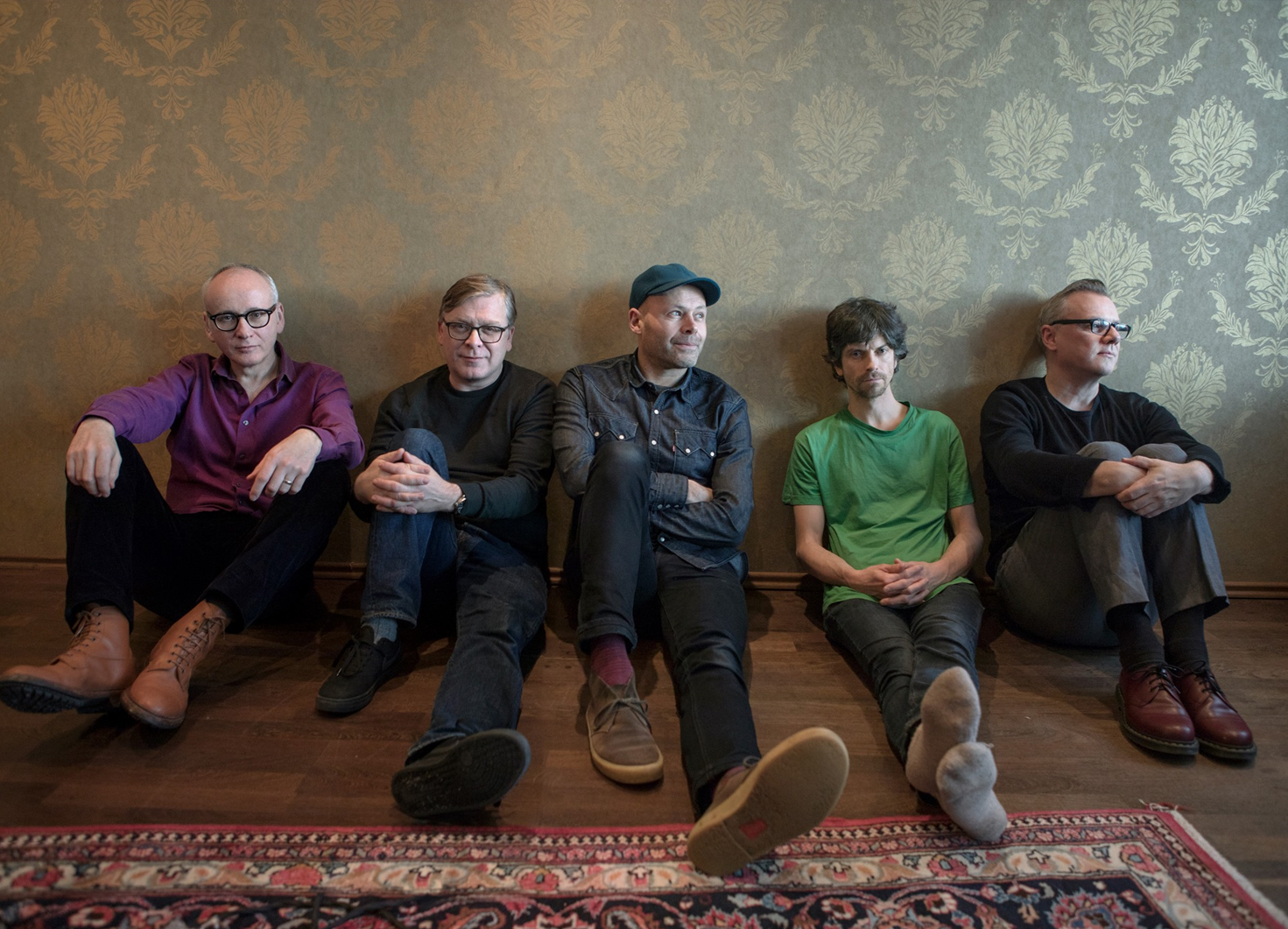 Important statement from Teenage Fanclub:
"This is probably the least unexpected news we could be delivering right now, but unfortunately due to the ongoing pandemic, we have reluctantly been forced to again reschedule our UK and European tour dates. Due to venue availability we've had to move most of these dates back to April and May 2022. Also, due to production delays with the vinyl manufacturing process, we are having to put back the release date for our new album Endless Arcade by a few weeks. The new release date will be April 30th 2021. However, we have some new music from the album to share now.  You can listen to the song I'm More Inclined via your preferred streaming service today."
Tickets purchased for the original date of November 9th 2020 still remain valid. Refunds if you can't make the new date are available at point of purchase for those original dated tickets.
——————————————————–
Initially lauded for the sonically dense, guitar-driven anthems that heralded them as unexpected stars of the alternative rock era, the perception of Scotland's Teenage Fanclub transformed over time. Originally centered on the talents of three singer/songwriters — Norman Blake, Gerard Love, and Raymond McGinley — Teenage Fanclub emerged in the late '80s mixing sludgy guitar riffs and memorably hooky choruses that drew inspiration from iconic guitar rock bands like Big Star, Badfinger, and the Byrds.
Signed to the storied indie label Creation Records in Britain, the band broke through with its 1991 Geffen major-label debut, Bandwagonesque, which hit number one on Billboard's Heatseekers chart, and spawned three Top 20 modern rock hits with "Star Sign," "What You Do to Me," and "The Concept."
It also marked the first time the band embraced a fully democratized approach to songwriting duties, with each of the three frontline members contributing songs — an approach that would become one of the group's hallmarks. As their breakthrough record, Bandwagonesque spent 13 weeks on Billboard's Heetseekers chart, eventually peaking at number one.
It also spawned several Top 20 hits on Billboard's Modern Rock Tracks chart, including "Star Sign," "What You Do to Me," and "The Concept," the latter of which they performed on Saturday Night Live. In the wake of the album's success, they joined Nirvana on tour, after which Kurt Cobain was famously quoted as saying they were the "best band in the world." By year's end, Bandwagonesque had landed at the top of Spin Magazine's Best-Of list, surpassing Nirvana's Nevermind, My Bloody Valentine's Loveless, and R.E.M.'s Out of Time.
Around 2010, Blake relocated to Toronto, Canada, and while TFC reunited for several live shows, it would be several years before they began work on another album.
In 2016, they finally returned with their tenth studio album, Here. Produced by the band in France and at McGinley's home in Glasgow, Here showcased a more ruminative, folk-inflected sound. It also landed them back at number one on Billboard's Heatseekers chart for the second time, 25 years after achieving the same spot with Bandwagonesque.
Along with touring, the band was active off-stage, working at London's famed Abbey Road Studios on vinyl reissues of their five albums for Creation. Released in 2018, the remastered LPs also came with bonus 7″ albums featuring rare and some previously unreleased tracks. Also in 2018, Love amicably parted ways with the band after expressing his disinterest in flying to accommodate the band's tour schedule. ~ Matt Collar, Rovi
Teenage Fanclub play The Leadmill on Friday 8th April 2022
Disabled Access
The Leadmill offers a free companion ticket for disabled customers which must be booked in advance. To apply please email ticketing@leadmill.co.uk with proof of disability once a general admission ticket has been purchased.Examples of accepted proof: Disability Living Allowance (DLA) / Attendance Allowance (AA), Personal Independence Payments (PIPs), Blue Badges & The Access Card. We will review an application without the recommended evidence on a case-by-case basis.