Slambarz
November 14 | 18:30
£5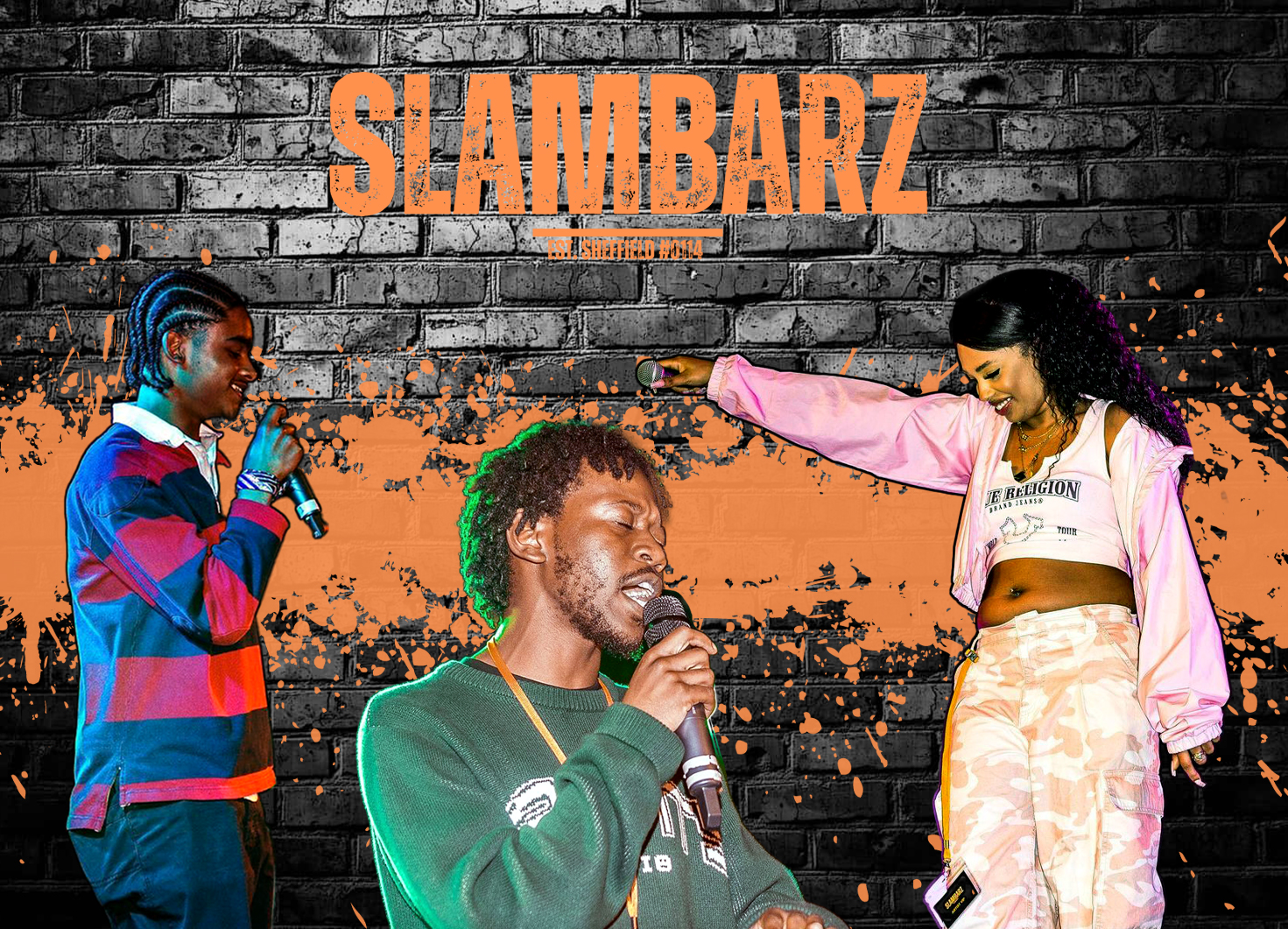 The freshest bars from the finest young rappers and lyricists South Yorkshire has to offer – Slambarz returns to The Leadmill this November.
SLAMBARZ cic is a music/artist development and live performance community interest company for young urban lyricists aged between 14-25 based in Sheffield.
We are passionate about supporting young seldom heard musicians that have expressed the need and appetite for safe creative spaces where they can pursue their creative & artistic passions through music whilst networking with other creatives, communities, industry professionals and renowned venues like never before.
SLAMBARZ is the hub for urban art forms in South Yorkshire specialising in POP culture, Grime, Hip Hop, RNB, Trap and Drill. Our events promote inclusiveness, culture, good vibes, healthy competition & live performance, acting as a gateway for both emerging and established role-model artists to come together in their artistry, whilst networking and experiencing aspects of the music industry first-hand.
We engage with HIGH CALIBRE, charismatic, versatile and talent abundant artists to help create, shape and nurture positive life paths and opportunities. Our ever evolving Community is the nucleus of everything we represent as we cater to a wide demographic of cultures, ages and backgrounds.
Our collaborations with Tracks (Sheffield Music School), Hive South Yorkshire, Tramlines, The Leadmill, Off The Shelf Festival Of Words , Showroom Cinema, Exposed Magazine, TWSB, Waveright Studios, Waterbear College of Music, the Creators Hub, Element society, Theatre Deli & Yellow Arch Studios illustrated that our resurgence is the bridge between young people, communities, education and the music industry.
Disabled Access
The Leadmill offers a free companion ticket for disabled customers which must be booked in advance. To apply please email ticketing@leadmill.co.uk with proof of disability once a general admission ticket has been purchased.Examples of accepted proof: Disability Living Allowance (DLA) / Attendance Allowance (AA), Personal Independence Payments (PIPs), Blue Badges & The Access Card. We will review an application without the recommended evidence on a case-by-case basis.