Sheffield Music Trails 2022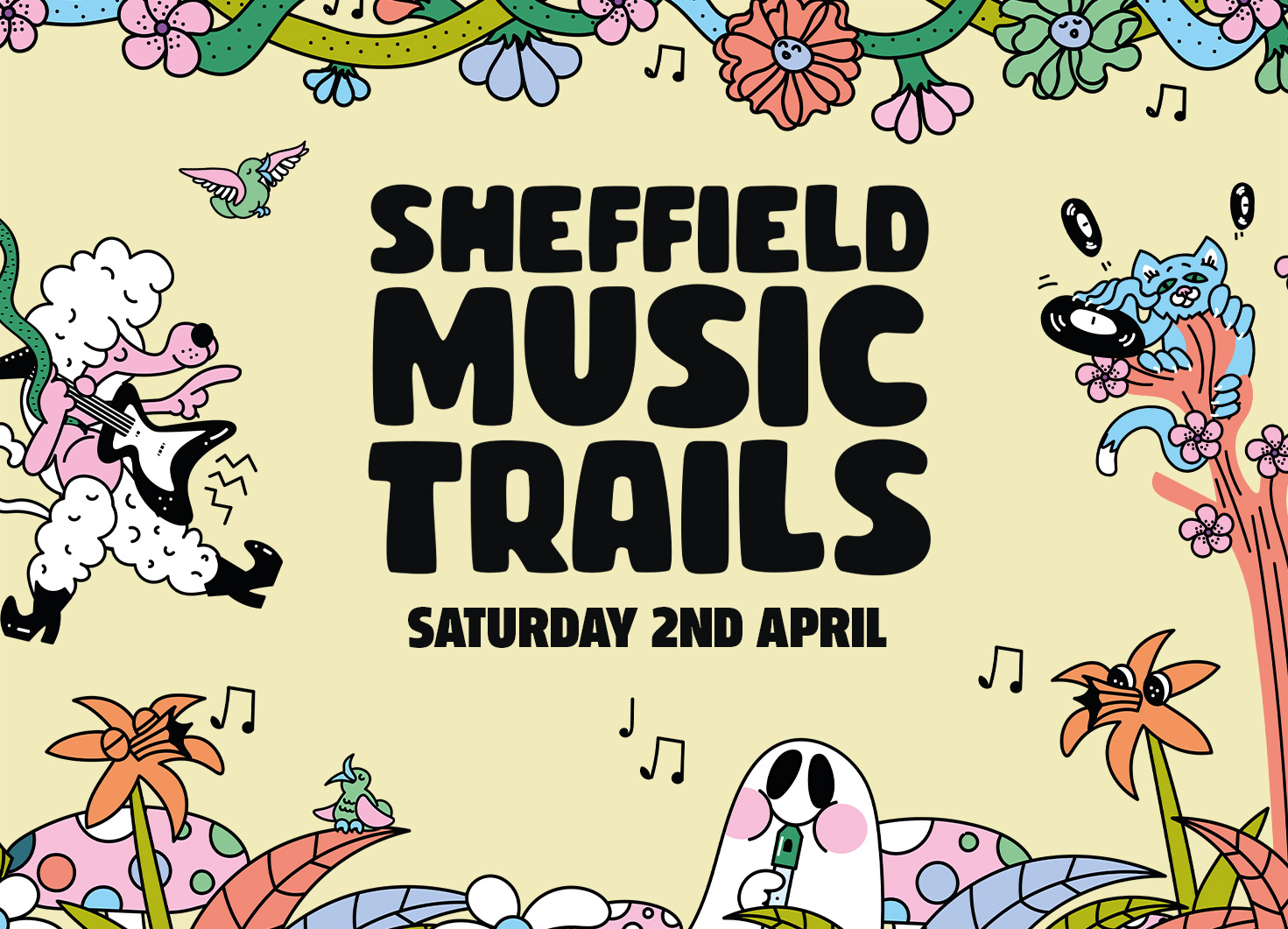 We're beyond proud and excited to announce the line-up for Sheffield Music Trails festival as part of the Summer in the Outdoor City events programme with Sheffield City Council.
This is a unique opportunity to catch some of the finest artists from South Yorkshire & the U.K. performing for FREE at 19 of our city's finest independent venues.
The Trails will take place on Saturday 2nd April, taking music-lovers on a tour of sights and sounds across the city, from Castlegate to Kelham, Abbeydale Road to Heeley and West Street to Leadmill Road.
With no genre off limits and no shortage of extraordinary acts ready to light up Sheffield, we can't wait to welcome you back to your favourite spaces, and maybe even introduce you to some hidden gems!
The Trails will be free to attend, no tickets or bookings necessary, but venues will be restricted to their capacity and age limits may apply.
After such a turbulent couple of years, we hope you will join us in celebrating these amazing local spaces whilst enjoying a diverse selection of the U.K.'s finest musical talent.
With incredible headline act Kawala joining us on our mainstage, with more acts yet to be announced this truly is set to be a very special day.
Plus, we'll be hosting the official afterparty at SONIC Saturday, with free entry for everybody staying in after Kawala's set.
For more information & event timings, head over to https://www.instagram.com/sheffmusictrails/
Saturday 2nd April
1pm – Anya-Lace & Beautiful Obession at Frog and Parrot
2pm – Studio Electrophonique at The Fly Tower (Abbeydale Picture House)
2pm – Haggard Cat at Corporation
2pm – Abbie Ozard at Yellow Arch Studios
3pm – Saintes at The Washington
3pm – Nik Colk Void at DINA
4pm – Ivan Campo at The Dorothy Pax
4pm – Jonny Brown (Twisted Wheel) & Voodoo Bandits at Sidney & Matilda
4pm – Banjo Jen at Cafe #9
5pm – Jeuce at Delicious Clam
5pm – Nørskov at Cole's Corner
5pm – Perfectparachutepicture at West Street Live
6pm – Your Boy Kiran at Bal Fashions
6pm – Valencia Grace at Gatsby
6pm – Sticky Pockets at Haggler's Corner
7pm – Harrison BDP & CD-J at Plot 22
7pm – RC1 Audio at Dryad Works
7pm – Kawala, Bedroom High Club, Youth Sector & Tom A. Smith at The Leadmill
8pm – Zuli at Hope Works