Self Esteem
plus Ash Kenazi & Morly
November 12, 2021 | 19:30
£15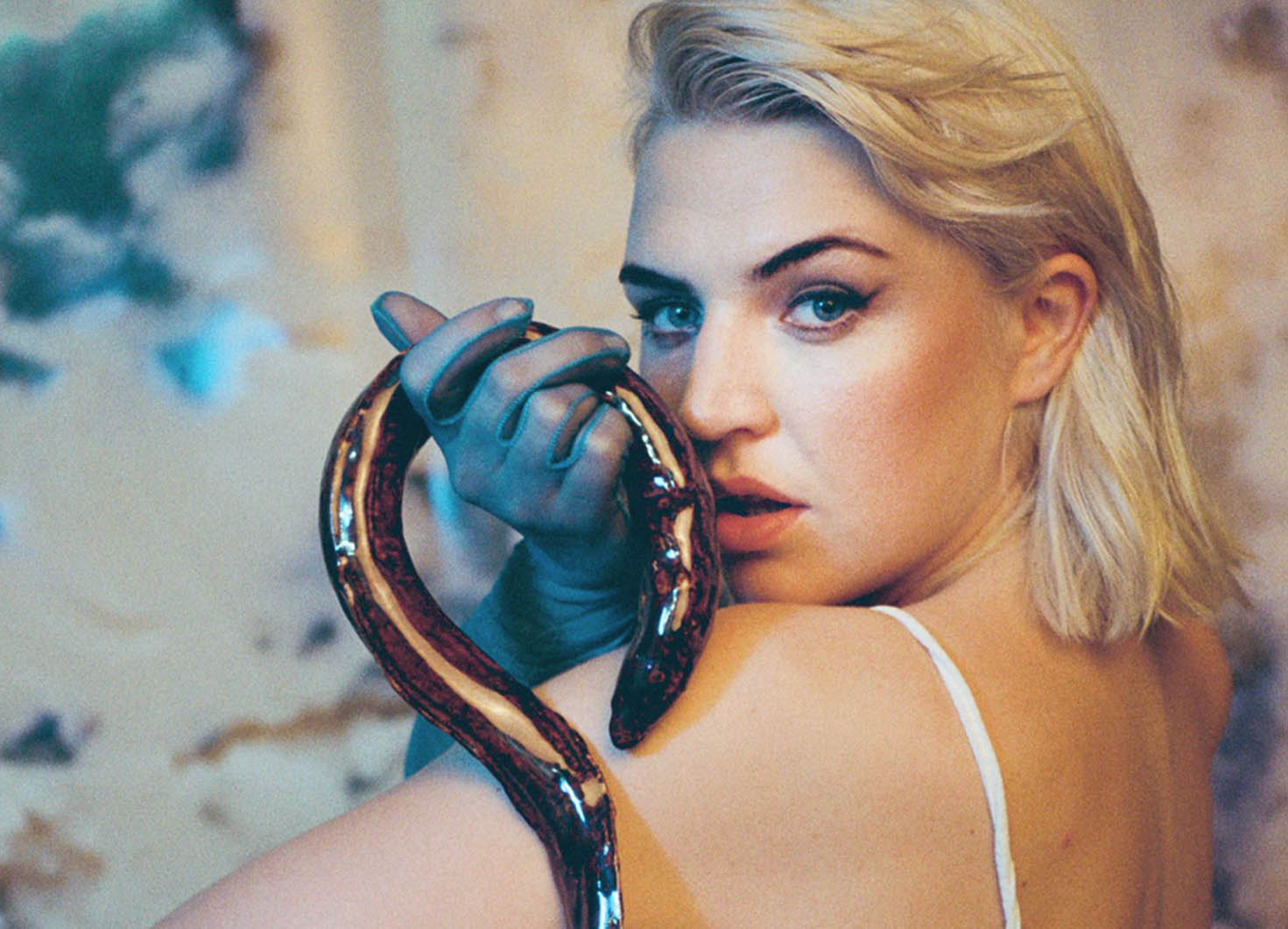 As Self Esteem, Rebecca Taylor has shaken off the shackles of her indie band past to become the unapologetic pop star she always wanted to be. With her statement debut Compliments Please – championed by The Guardian, DrownedInSound and most of millennial Twitter – she gave voice to the feelings of insecurity and misogyny-induced frustration that many of us face every day, emboldening a whole new audience with powerful, truth-telling lyricism that speaks to her love of rhythmic noughties pop and RnB.
Released this summer, her follow-up Prioritise Pleasure is set to do the same, shedding light on important issues around female autonomy, comparison culture and more. As Self Esteem, Taylor proves that we can all grow from what we go through, but that life is far too short not to embrace yourself in your most honest of forms – no apologies necessary.
In the chorus of 'Rollout', the second single from Self Esteem's 2019 album debut, Rebecca Taylor asks herself: "What I might have achieved/ if I wasn't trying to please." It's a question many of us will be familiar with – dampening ourselves to get by at school or work, shrinking our femininity to be taken more seriously, staying quiet because it will cause fewer problems than speaking up.
Fans were convinced that the record was a shoo-in for the Mercury Music Prize – when it missed out on the longlist, a brave-faced Taylor laughed it off, but deep down, the feeling stung. "I get tweets every week saying, 'more people should know about Self Esteem'- I make a joke out of it and it's fine. But to be constantly told that something that I've found so freeing and exciting hasn't landed yet because I haven't had a great big smash hit…it's rough."
A global pandemic doesn't do much to help this kind of second-guessing. Isolating at her parents' house in Sheffield and further downhearted by the UK government's advice for entertainers to 'retrain', Taylor's niggling fears around her chosen career path suddenly grew teeth, taunting her for all that she was not. "I'm 34, trying to launch a pop career 10 years too late if we're being honest, dancing and dressing up in these little outfits doing all this daft shit," she says.
"I'm worried about it, you know? I've fought tooth and nail for it all, but there is still a bit of me that's like, would I just be happy if I'd done the things you're 'supposed' to do?"
Holding onto this new sense of clarity, Taylor set about making a second record that didn't throw her debut-album baby out with the 'must-do-better' bathwater. Honest disclosure has always been her forte, and so each track on Prioritise Pleasure handles difficult themes with nuanced perspective, comforted and counter-balanced with an array of rhythmic flourishes that speak to the eclectism of her experience and influence.
Having allowed itself grace, Prioritise Pleasure is also a record of great joy. Working again with trusted producer Johan Karlberg [of afro-fusion trio The Very Best], it was stitched together throughout the pandemic in chunked sessions, the time between each batch encouraging Taylor to fully flesh out her ideas.
So what has Rebecca Taylor achieved by not trying to please? A record that reminds us all of the importance of being our unapologetic selves, putting your insecurities out there in the hope that it can be the first step towards healing them. With Prioritise Pleasure, she comes one step closer to reminding listeners – and herself – that true success begins and ends with self-acceptance, telling your story in the way that only you can. If not everybody gets it, who really cares?
Pretty good feels like a modest estimation – in recognizing herself and others, Rebecca Taylor is about to make a whole host of people feel esteemed.
Self Esteem plays The Leadmill on Friday 12th November 2021.
Disabled Access
The Leadmill offers a free companion ticket for disabled customers which must be booked in advance. To apply please email ticketing@leadmill.co.uk with proof of disability once a general admission ticket has been purchased.Examples of accepted proof: Disability Living Allowance (DLA) / Attendance Allowance (AA), Personal Independence Payments (PIPs), Blue Badges & The Access Card. We will review an application without the recommended evidence on a case-by-case basis.