Scouting For Girls
November 13 | 19:30
£25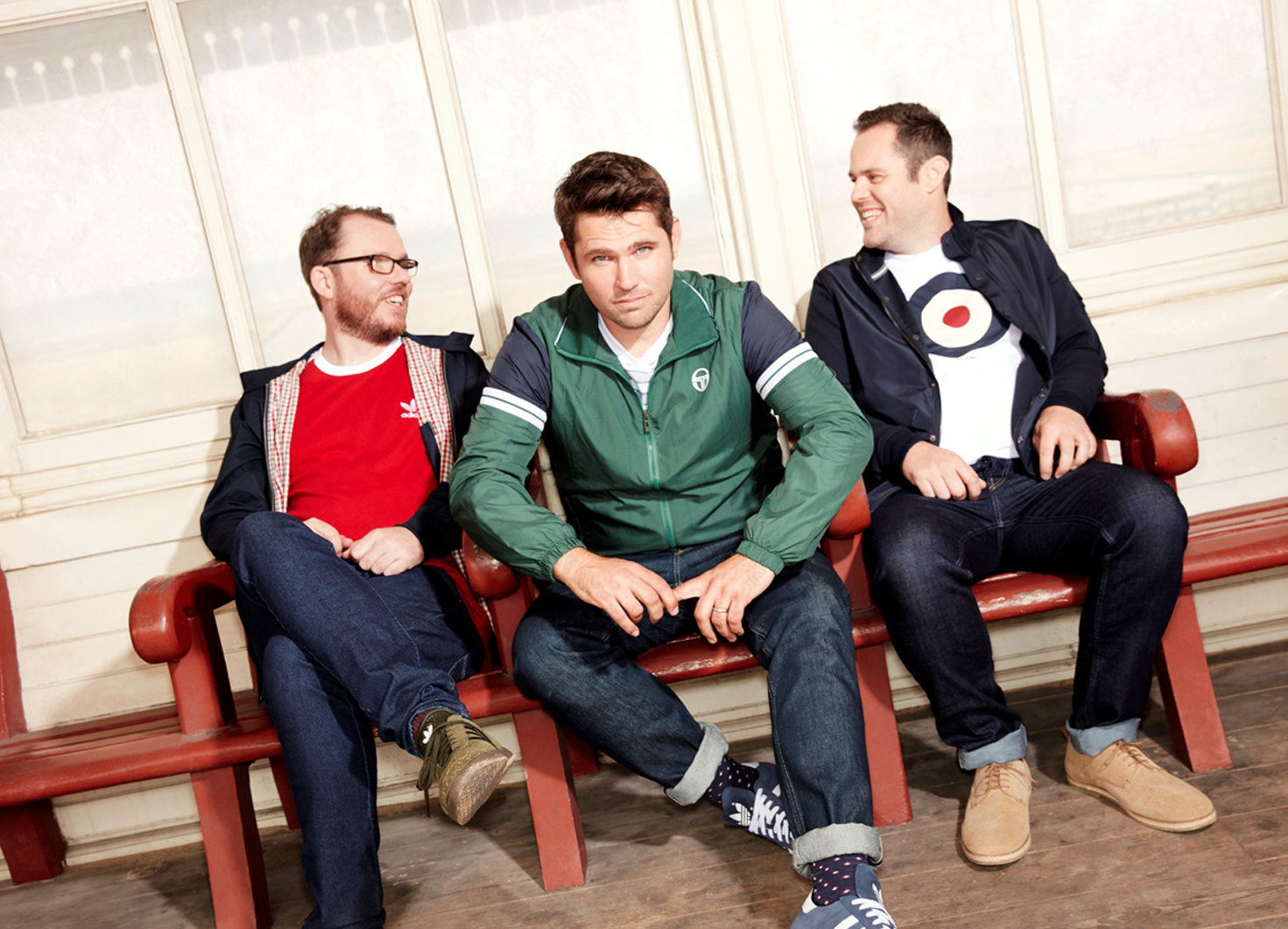 SCOUTING FOR GIRLS ANNOUNCE BRAND NEW ALBUM, NEW CHRISTMAS SINGLE AND MAMMOTH HEADLINE TOUR FOR 2021
Scouting For Girls today announce the upcoming release of their new studio album 'Easy Cover' alongside a huge 42 date UK tour.
2020 has been an unprecedented year in so many ways. And like many of us, indie- pop band Scouting For Girls initially responded by surrounding themselves with sources of comfort and escapism, things from what felt like a simpler time. Going back to the music and culture of their childhoods in the 1980s, the band regrouped during what should have been a summer of festivals, and the result is a joyous album of 80s covers alongside some incredible new tracks, and an optimism that 2021 can be everything that 2020 was not!
'Easy Cover' (a pun-tastic title on 80s hero Phil Collins 'Easy Lover') was almost titled 'Scouting For Girls Just Wanna Have Fun' as it perfectly encapsulated the spirit of both the album and the bands legendary live shows.
Originally intended as a rather sedate acoustic EP the first recordings were discarded as trying a little too hard to be something different, clever or even dare we say it, a bit serious. As frontman Roy Stride put the project back on the shelf he reminded himself that Scouting for Girls should never try to be serious or clever! Then came lockdown and for the first time in ages Roy found himself with spare time and an empty studio. In need of some serious cheering up, he reopened the recording sessions, envisaged playing the songs live and stripped away anything that
was either too earnest or pretentious.
The result is a fun indie pop reimagining of some of the biggest songs from the 80s. A decade that had it all, from fantastic unashamedly pop masterpieces to incredible indie-alt bands. 'Easy Cover' is a joyous celebration of that golden era of music with Scouting For Girls revisiting their favorite childhood musical moments, from Tears
For Fears, The Waterboys, Cyndi Lauper, Whitney Houston, Phil Collins and much more.
"We're not trying to do justice to these songs! That's impossible. We're just trying to have fun and take them out on the road to give people the night out they deserve after 2020!"
However it's not just covers and Roy (who has songwriting credits with One Direction, Five Seconds of Summer & The Vamps) was soon inspired to write some original material inspired by the decade. Upcoming single 'I Wish It Was 1989" ("An anthem for 2020!") and album closer and new single 'Xmas In The 80s' ("A nostalgic longing for when Santa was called Father Christmas) are already set to be Scouting fan favourites and show Roy's unique songwriting at its very best.
Scouting For Girls play The Leadmill on Saturday 13th November 2021
Disabled Access
The Leadmill offers a free companion ticket for disabled customers which must be booked in advance. To apply please email ticketing@leadmill.co.uk with proof of disability once a general admission ticket has been purchased.Examples of accepted proof: Disability Living Allowance (DLA) / Attendance Allowance (AA), Personal Independence Payments (PIPs), Blue Badges & The Access Card. We will review an application without the recommended evidence on a case-by-case basis.