Saint Agnes (Sidney & Matilda)
October 22 | 19:30
£8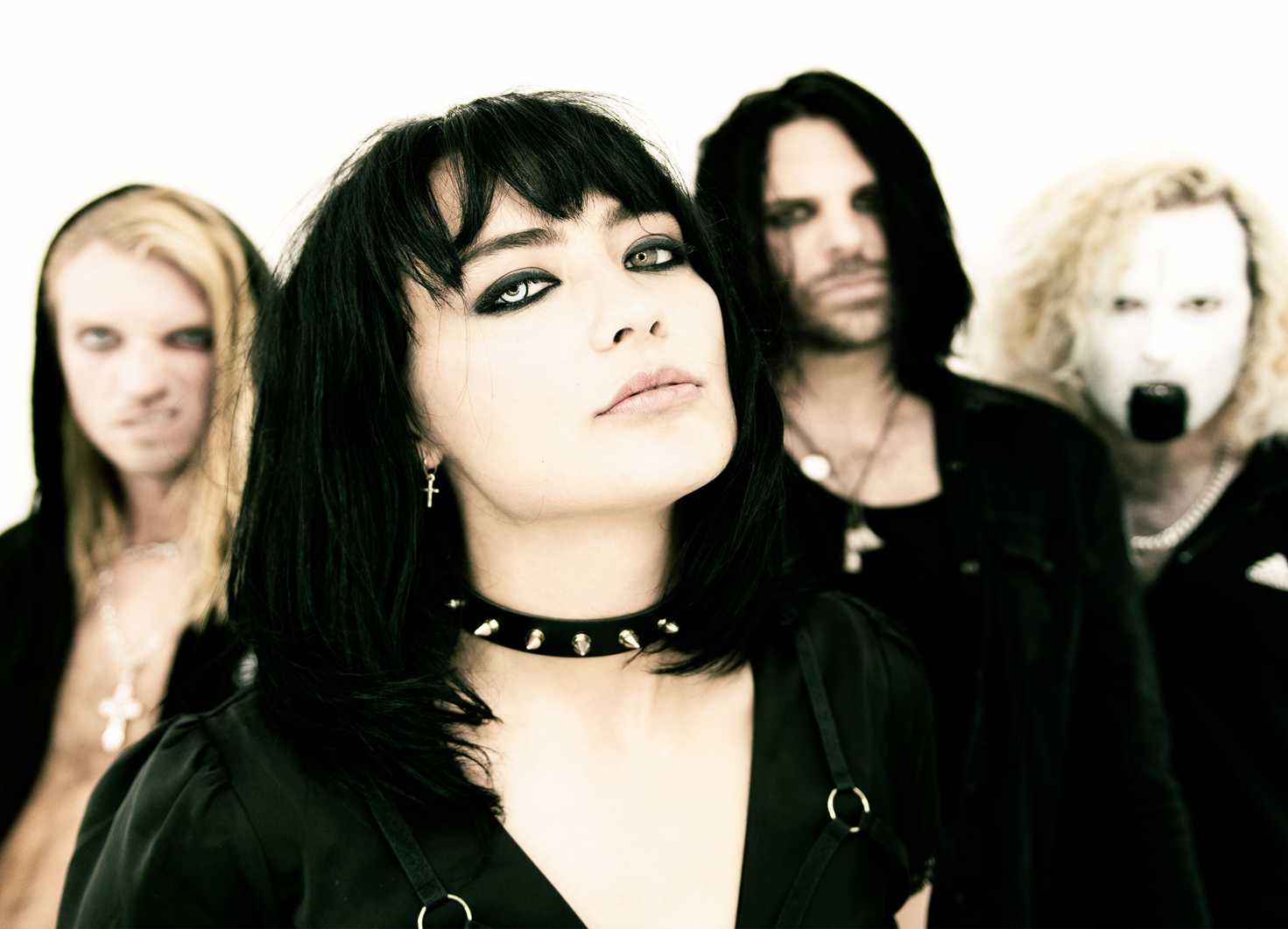 What do you do when your band is flying high and playing the best shows you've ever done, only for the country to go lockdown? That's the situation that Saint Agnes found themselves in, after an incredible year following the release of their impressive debut Welcome To Silvertown in 2019.
Endless touring and festivals culminated in opening for Monster Magnet on tour at the beginning of 2020, a Valentine's show with Ho99o9, all topped off by selling out a solo show at The Black Heart in less than 15 minutes. No mean feat for a DIY band, but it comes as no surprise when they've enthralled audiences around the world with feral live performances and a vitriol that you want more of.
Many of us spent lockdown baking banana bread and attempting sourdough loaves, but Saint Agnes kept themselves busy in the only way they know how – making music. There are a lot of cliches about diamonds being made under pressure, but the risk of going stir-crazy after not leaving the house for a few months meant that risks were taken. It resulted in the creation of The Quarantine Diaries – a twisted collection of  cover songs with accompanying vignette-videos filmed on an iphone in their east london flat – and the upcoming mini album, Vampire.
The mini album is a thing of beauty. To quote Kitty, they may be more succinct, but Saint Agnes have lost none of their fire and vivid storytelling. Kitty explains: 'Humanity can be too much sometimes: too desperate, too evil, too difficult to process, so we like to blur very real-world narratives with larger than life fictions in order to cope with the chaos of it all a little better.' Saint Agnes aren't a band to spend time sitting pretty, they're more akin to a furious, snarling stray.
Seeing as live shows are on hiatus, they found a new way to shock during lockdown when filming a video for The Meanest Little Kid In Town from The Family Strange EP. "We did a socially distanced shoot in the Hampshire countryside" recalls Jon. "We covered Kitty head to toe in blood, inspired by Villanelle from Killing Eve.
As well as the new songs, two incredible cover versions have been included. One of the highlights was receiving a response from none other than Nick Cave himself, when he heard their quarantine cover of Grinderman's 'No Pussy Blues'. He described it as "haunting and superior". "I pretty much had a heart attack on the spot" says Kitty. So, here's to 2021: the year of Saint Agnes and the year of the Vampire.
Saint Agnes play at Sidney&Matilda on Friday 22nd October 2021.
Disabled Access
The Leadmill offers a free companion ticket for disabled customers which must be booked in advance. To apply please email ticketing@leadmill.co.uk with proof of disability once a general admission ticket has been purchased.Examples of accepted proof: Disability Living Allowance (DLA) / Attendance Allowance (AA), Personal Independence Payments (PIPs), Blue Badges & The Access Card. We will review an application without the recommended evidence on a case-by-case basis.