Rhys James
Snitch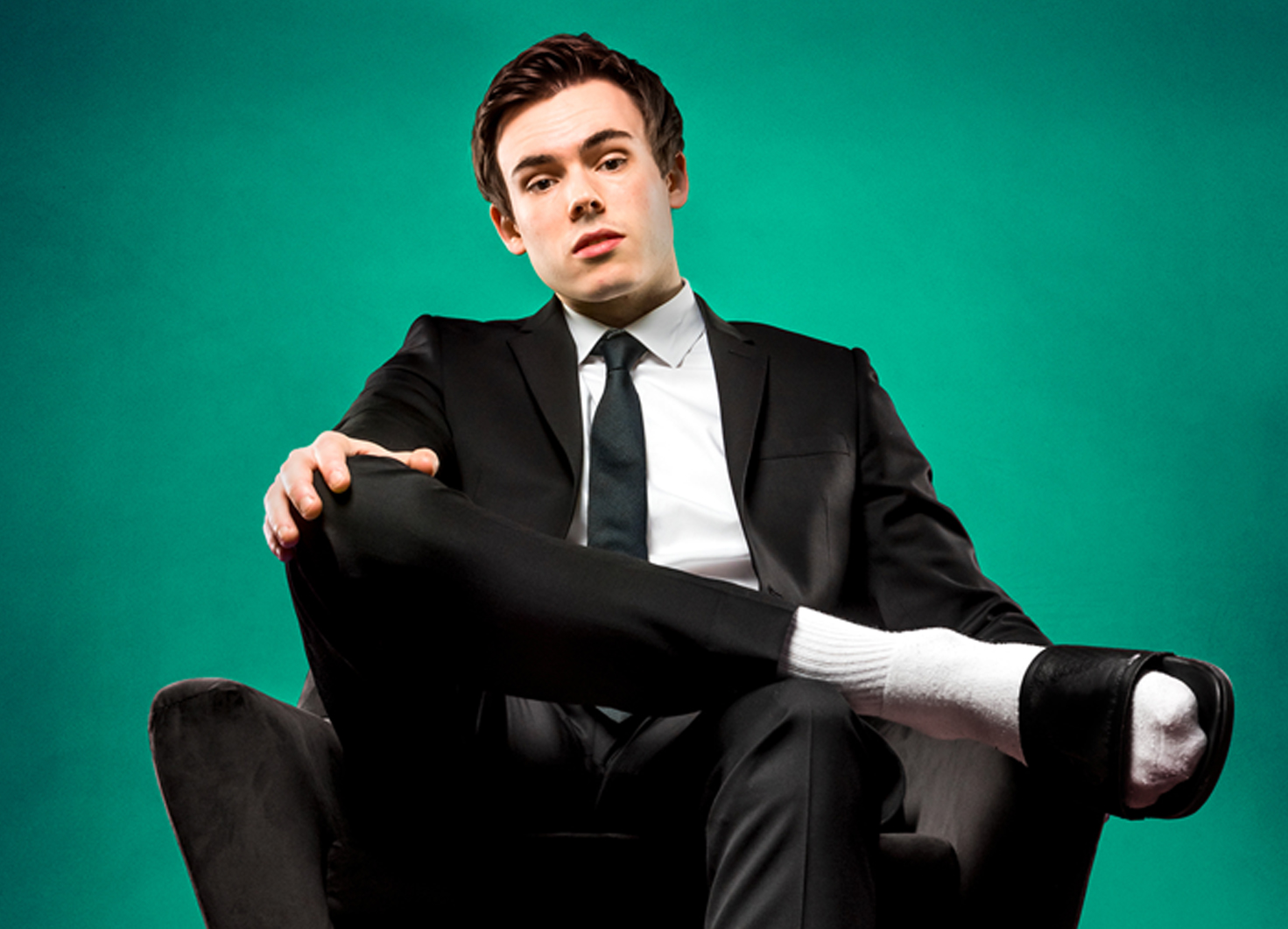 Mock The Week regular and star of his own BBC Radio 4 series, Rhys James heads out on his first national tour. 
In early 2019, Rhys was asked to go back to his school and inspire the Year 11s. Given that teenagers are a nightmare and there was no fee, he ghosted the teacher who had emailed. Bit of a shame really, given that he's figured out the true circle of life, has solved parenting despite having zero children, and even thinks he can predict the curriculum of schools in 50 years. Maybe he'll inspire some Year 11s in 2069.
As also seen on Comedy Central's Roast Battle, Russell Howard's Stand Up Central, and heard on Radio 4's The News Quiz.
'An immaculately crafted set' ★★★★ London Evening Standard
'Charismatic, clever and self-aware… destined for great things' Guardian 
'Sickeningly talented… never more than a few seconds away from another punchline' ★★★★ Time Out
'A clever wordsmith with great timing… A cut above.' ★★★★ Independent
'James is flip your head back, laugh out loud, clap spontaneously, elbow the stranger next to you, snort uncontrollably and pee your pants funny.' ★★★★★ EdFestMag
This event date was originally Friday, 05 Feb 2021 at 7:00 PM. All tickets remain valid for this performance on Wednesday, 21 Jul 2021 at 7:00 PM.
Disabled Access
The Leadmill offers a free companion ticket for disabled customers which must be booked in advance. To apply please email ticketing@leadmill.co.uk with proof of disability once a general admission ticket has been purchased.Examples of accepted proof: Disability Living Allowance (DLA) / Attendance Allowance (AA), Personal Independence Payments (PIPs), Blue Badges & The Access Card. We will review an application without the recommended evidence on a case-by-case basis.