Off The Ground Goes Wild + OTG Goes Unchained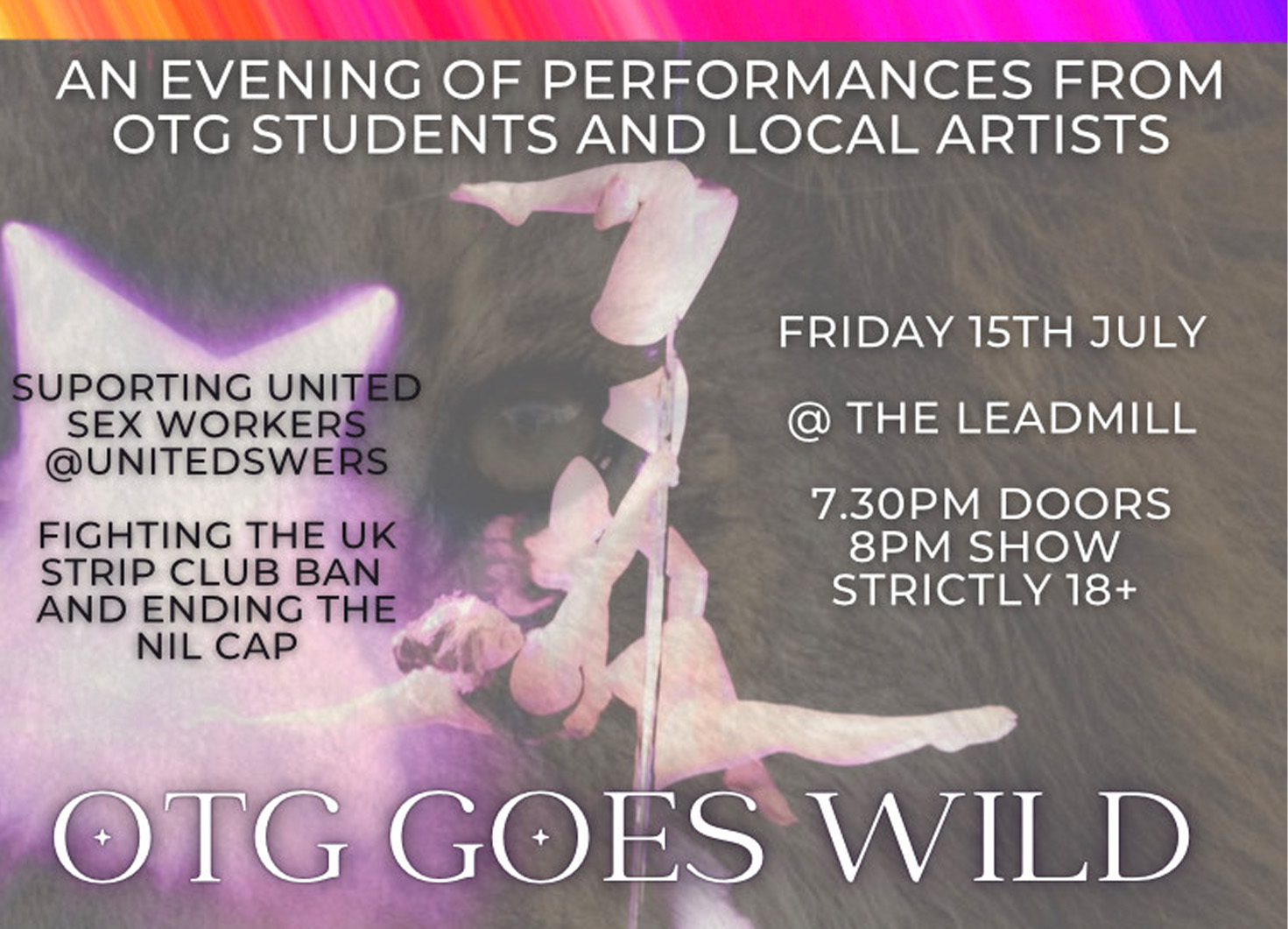 Inviting all friends and family of
Off the Ground pole dance
to join us as we celebrate our 5th birthday! An evening of performances from OtG students and local artists. OtG goes wild will celebrate pole dance with animal themed performances. Then when OtG unchained kicks off,
be prepared for the evening to celebrate the origins of pole. 
OtG unchained will showcase our sexiest and filthiest performances from students and sex workers alike. Hosted by drag creature King Confuza.
Profits from the show will be donated to United Sex Workers, the Sex Workers branch of the UVW union, who have been fighting for sex worker rights for years. They are currently fundraising for a legal battle to fight the unlawful Nil Caps being imposed, forcing the closure of strip clubs across the UK.