New Dawn Fades: A Play About Joy Division & Manchester
September 1 | 19:00
£17.50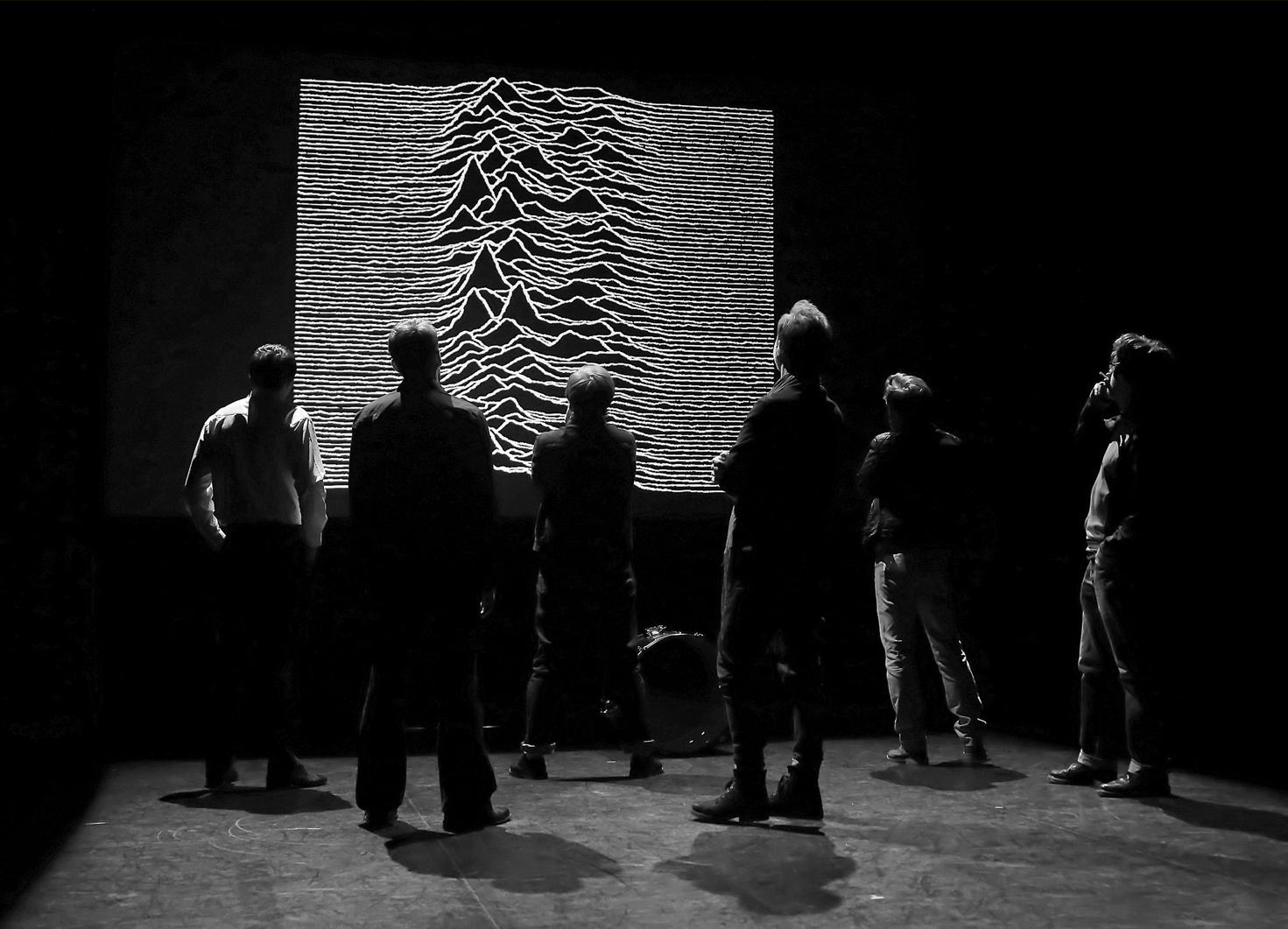 The brand-new stage production of New Dawn Fades: A Play About Joy Division & Manchester is embarking on a new tour this Autumn and celebrates its 10th anniversary. 
New Dawn Fades: A Play About Joy Division & Manchester UK Tour 2022 will open on Thursday 1 September at Sheffield Leadmill and then go on to further venues, including The Met, Bury and RNCM theatre, Manchester.
The new touring production is written by Brian Gorman, produced & directed by Giles D Bastow and Sean Mason for All Roads Meet. 
New Dawn Fades: A Play About Joy Division & Manchester is the story of four ordinary lads who, inspired by the punk revolution of 1970s Manchester, came together to form one of the most influential bands of all time, Joy Division. This unique production places the band within the context of Manchester's history as a city with a vibrant reputation, setting the scene for a completely new and fascinating look at the Joy Division story.
'Mr Manchester' Tony Wilson guides the audience through the heart and soul of both the band and the city, introducing an array of historical figures, including Roman General Julius Agricola, Dr John Dee, Frederich Engels, Pete Shelley, and Buzzcocks!
The result is a spellbinding journey of love, passion, progress, grief, and of course music, drawing inspiration from the enigmatic lyrics of Ian Curtis, with a soundtrack featuring live performances of his most beloved tracks.
A smash hit when it debuted at the Greater Manchester Fringe Festival in July 2013, New Dawn Fades has toured regularly across the country, playing to capacity audiences and standing ovations.
Facebook: New Dawn Fades Play
Instagram #newdawnfadesplay
Twitter @allroadsmeet  
Website newdawnfadesplay.wordpress.com
Follow us on Instagram for all comedy updates and exclusive competitions @leadmillcomedy
Disabled Access
The Leadmill offers a free companion ticket for disabled customers which must be booked in advance. To apply please email ticketing@leadmill.co.uk with proof of disability once a general admission ticket has been purchased.Examples of accepted proof: Disability Living Allowance (DLA) / Attendance Allowance (AA), Personal Independence Payments (PIPs), Blue Badges & The Access Card. We will review an application without the recommended evidence on a case-by-case basis.