Makers Mill – An Afternoon of Crafty Activities!
September 5 | 14:00
£30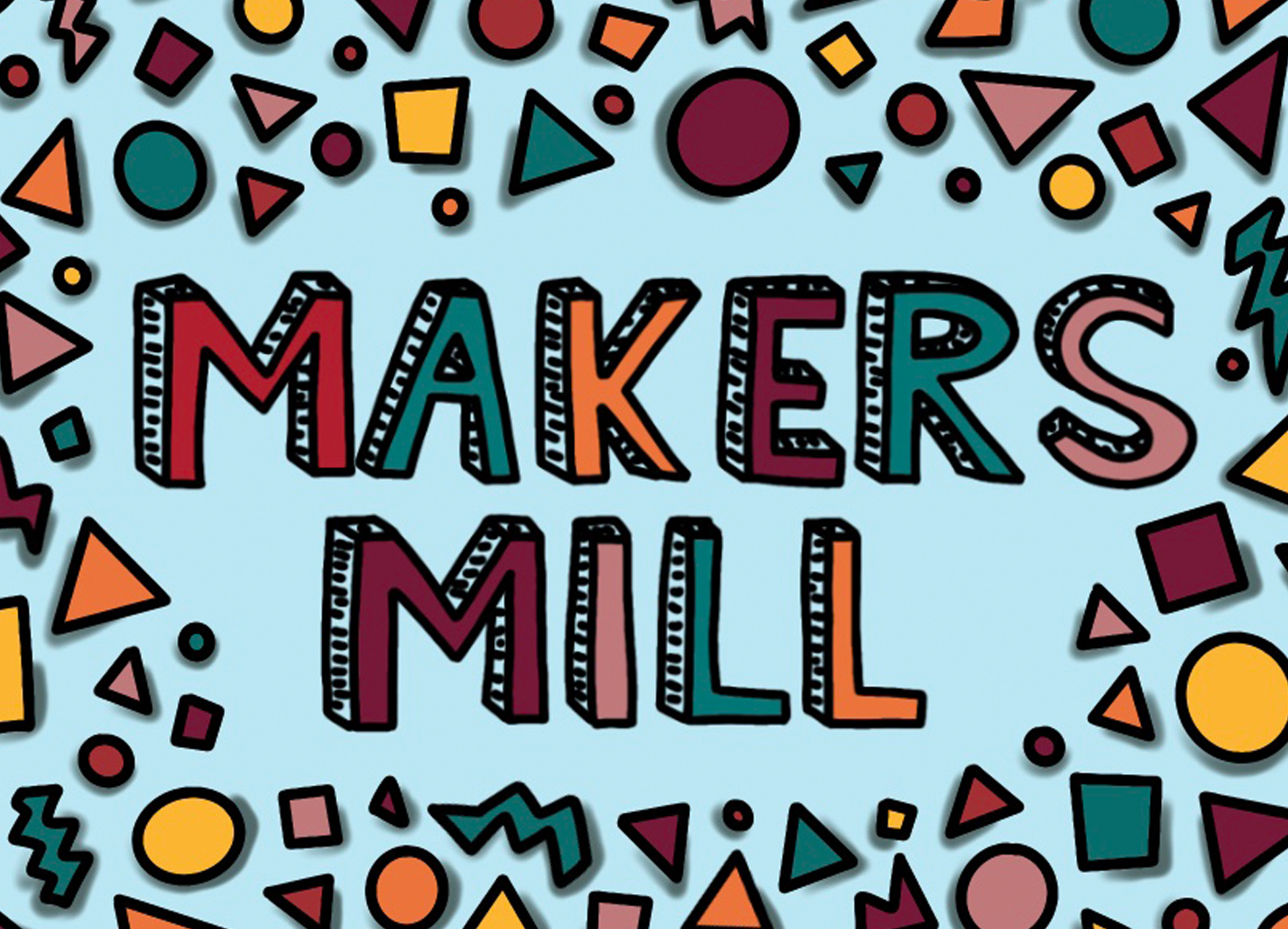 We are so, so thrilled to launch our brand new venture, "Makers Mill" – an afternoon of crafty activities, tasty drinks and chilled music in a friendly, cosy atmosphere.
We're hosting our first event on Sunday 5th September, where we'll be hosting three introductory sessions from some of Sheffield's most creative folk, they will be teaching you the basic skills needed to take on what could become your new favourite hobby!
For our first-ever event, each of our makers will deliver a 45 minute session, and provide you with all the materials needed to make your item!
The exciting line up consists of:

Oakleacrafts hosting "Macrame Feather"
Beki, the founder of Oakleacrafts, has been delivering Art & Craft workshops in and around Sheffield and teaching for the past 20 years – taking her skills with her to Japan, Spain, Holland as well as England!
Beki hosts workshops in venues with a sociable feel that create friendly & positive atmospheres, whilst sharing knowledge to like-minded people as well as those that might not see themselves as creative!
During Beki's workshop, you will be guided to create your own macrame feather, as well as a demonstration of further hangings you could look to create after the session.
Helen Moyes Design hostin "Dry Needle Felted Landscape"
Helen is a textile and mixed media artist in Sheffield, with a firm belief in the therapeutic nature of crafting and a passion for enabling others to be creative. At Makers Mill, Helen will be hosting a workshop where you will learn to blend wool and use the 'stabbing action' to create your design of a landscape. The felt image can then be mounted onto card or framed, and the skills learned will enable you to continue the craft at home!
Laura Running With Scissors hosting "Arm Knitting"
Laura is a qualified teacher and combines her love of crafting with sharing skills with others. Laura has lead Running With Scissors since 2009, and is Sheffield's longest established craft collective that offers expert tuition to those willing to learn! At our first edition of Makers Mill, Laura will be hosting an Arm Knitting class, which is a method of using big, bold stitches with only your hands! It can be used to make shawls, scarves and snoods – keeping you warm and cosy during the winter months! You see your creation quickly come to life with this technique – no tools are necessary, just chunky yarn (that we will provide!) and a heap of enthusiasm.
Tickets will cost £30 per person and this includes all 3 crafty sessions and the materials! Times will run from 2pm through to 6pm with breaks. We'll have snacks, drinks, music and the venue set up so that you are warm, relaxed and cosy whilst learning some new tricks alongside others.For any questions, please get in touch with us on information@leadmill.co.uk
This event date was originally Sunday, 11 April 2021 at 2:00 PM. All tickets remain valid for this performance on Sunday, 5 April 2021 at 2:00 PM.
Disabled Access
The Leadmill offers a free companion ticket for disabled customers which must be booked in advance. To apply please email ticketing@leadmill.co.uk with proof of disability once a general admission ticket has been purchased.Examples of accepted proof: Disability Living Allowance (DLA) / Attendance Allowance (AA), Personal Independence Payments (PIPs), Blue Badges & The Access Card. We will review an application without the recommended evidence on a case-by-case basis.