Jonny & The Baptists
Dance Like It Never Happened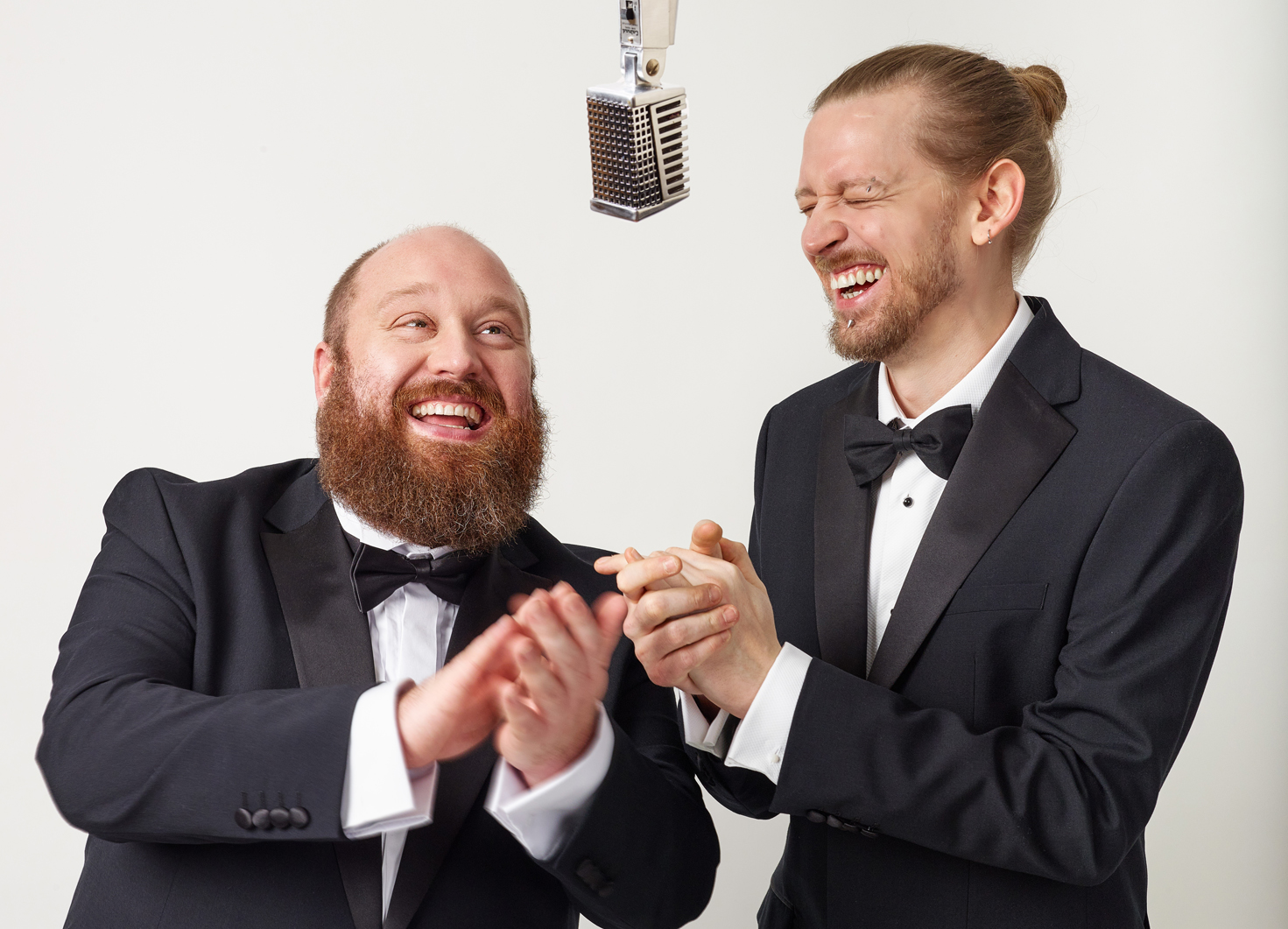 Oh wow, the last two years have been awful haven't they? So what do we do now? Just power through? Laugh and pretend it's definitely fine? Or deal with the trauma of multiple lockdowns, emotional shutdowns and total breakdowns? In "Dance Like It Never Happened" musical comedians Jonny and the baptists are gonna try to do it all. Grieve, bounce back, have a cry and then do the macarena. It'll be the funniest, most joyful and uplifting show you will ever see about feeling totally bereaved.
 Through their trademark blend of joyful songs, silly stand-up and riotous storytelling Jonny & The Baptists should help you find meaning, humour and beauty in the worst years of the century (so far).
 "Jonny & The Baptists are Flight of the Conchords equals in cleverness and comic value, but their energy is frenetic and focused rather than laid back and zonked"
— Stewart Lee
 ★★★★ "Excellent, irresistible and winningly random"  - The Guardian 
 ★★★★ "Wickedly funny"  – The Times
Follow us on Instagram for all comedy updates and exclusive competitions @leadmillcomedy
Disabled Access
The Leadmill offers a free companion ticket for disabled customers which must be booked in advance. To apply please email ticketing@leadmill.co.uk with proof of disability once a general admission ticket has been purchased.Examples of accepted proof: Disability Living Allowance (DLA) / Attendance Allowance (AA), Personal Independence Payments (PIPs), Blue Badges & The Access Card. We will review an application without the recommended evidence on a case-by-case basis.