Inside the Mind of a Serial Killer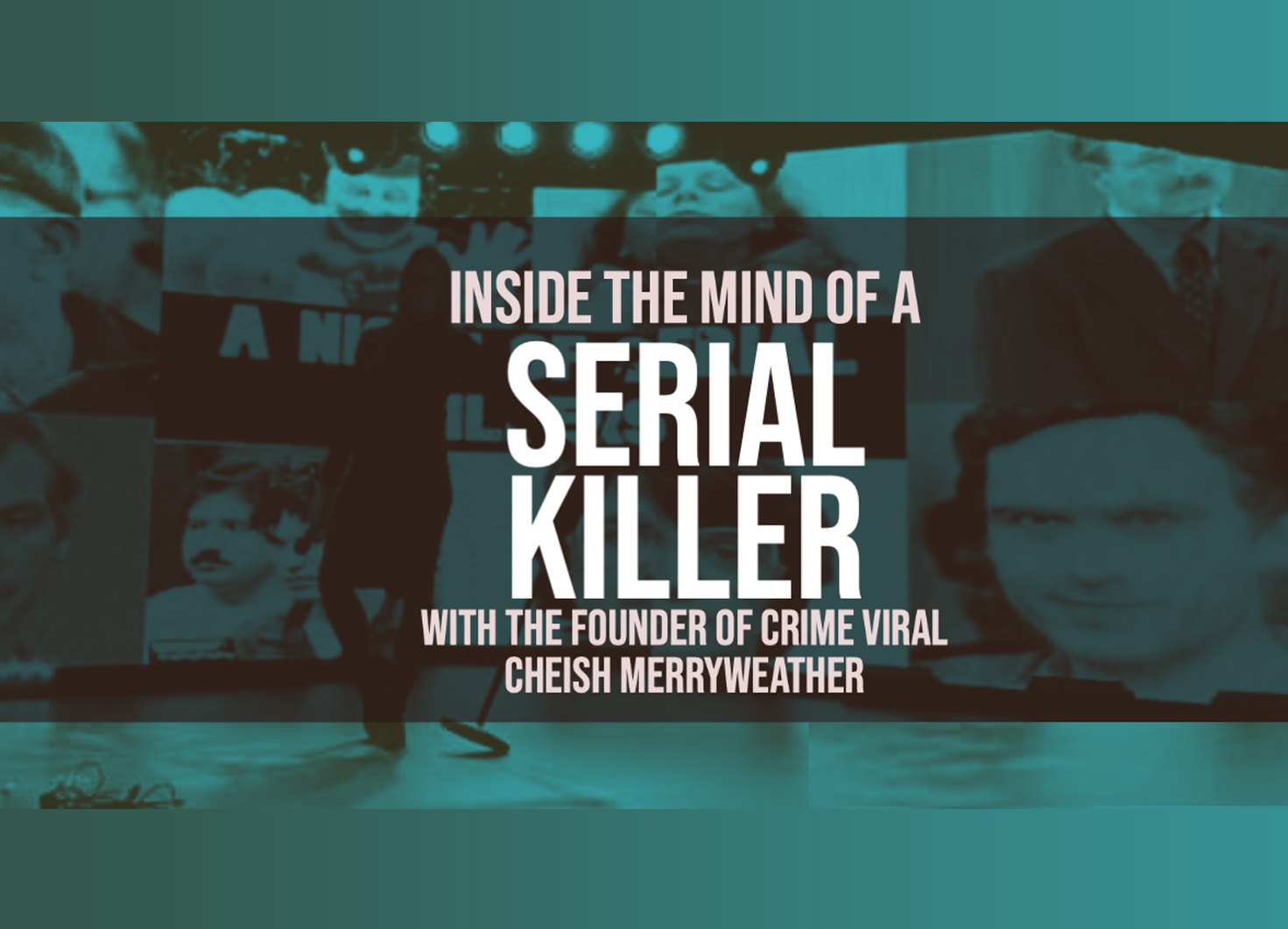 Inside the mind of a serial killer coming soon…
Founder of
Crime
Viral
Cheish Merryweather (as seen on BBC) returns to the Leadmill with the all-new talk "Inside the mind of a serial killer". This 2-hour talk will focus on investigating the darkest 
criminal
 minds and as always… guaranteed to shock
.
Featuring: Dr. Harold Shipman, Peter "Yorkshire Ripper" Sutcliffe, Fred & Rose West, Joseph "Golden State Killer" DeAngelo, Jeffrey Dahmer and many more…
Topics include:- 7 Phases Of Serial Killing Explained
– How Serial Killers Are Caught
– Hiding In Plain Sight: How To Spot The Serial Killer Next Door
– Hybristophilia: Why Women Fall In Love With Serial Killers
– Do You Have The Mind Of A Serial Killer?
Based on psychiatric evaluations, courtroom transcripts, witness testimonies, crime scene evidence and criminal profiles; we will closely detail what goes on in the mind of the most notorious cold-blooded killers.
Disabled Access
The Leadmill offers a free companion ticket for disabled customers which must be booked in advance. To apply please email ticketing@leadmill.co.uk with proof of disability once a general admission ticket has been purchased.Examples of accepted proof: Disability Living Allowance (DLA) / Attendance Allowance (AA), Personal Independence Payments (PIPs), Blue Badges & The Access Card. We will review an application without the recommended evidence on a case-by-case basis.