Half Man Half Biscuit
February 11 | 19:30
£22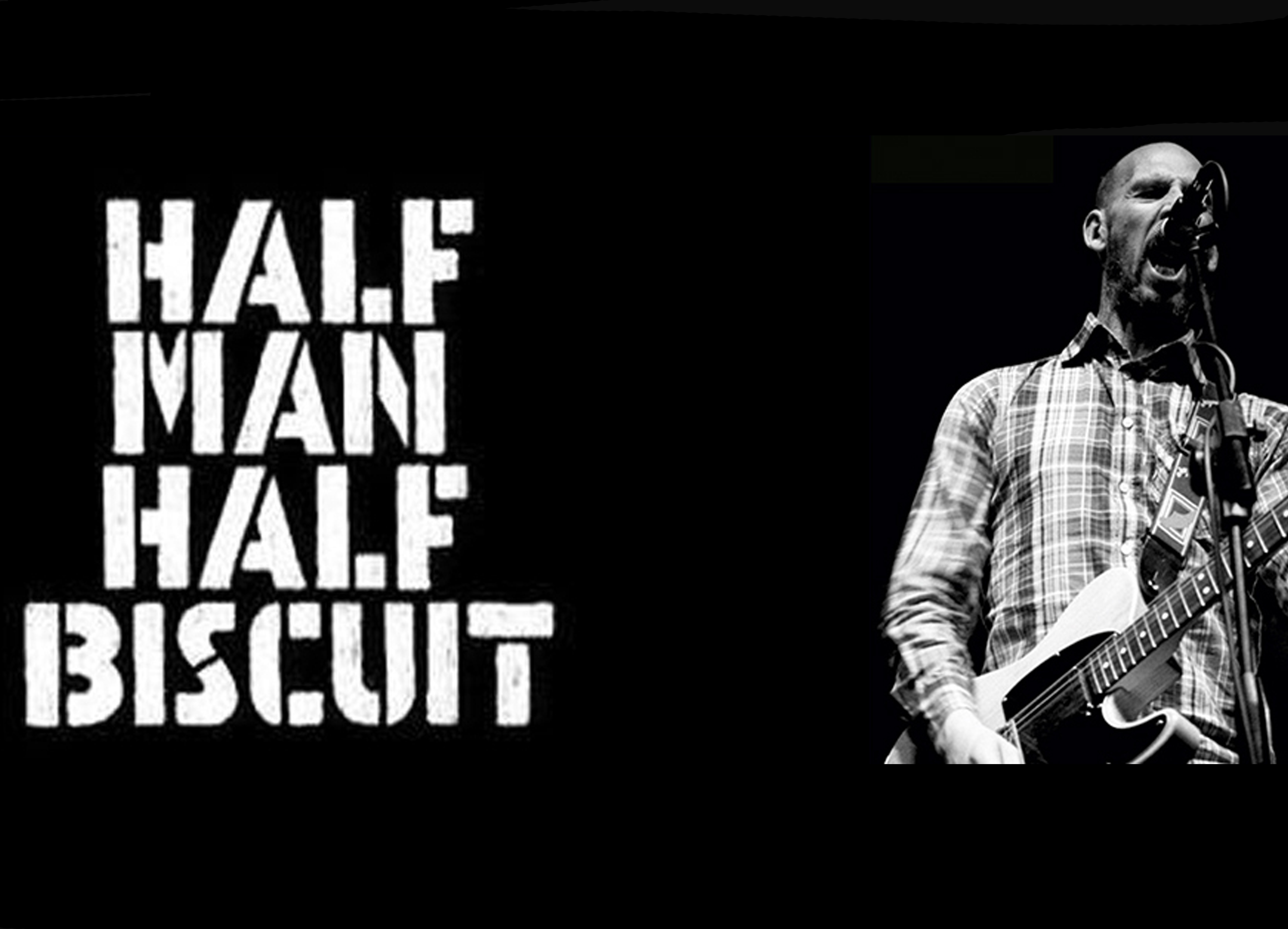 Major cult band the mighty Half Man Half Biscuit make a welcome return to The Leadmill after their sell out show here in 2019 when they were out promoting their critically acclaimed album " No One Cares About Your Creative Hub So Get Your Fucking Hedge Cut ".
Their music is the aural equivalent of a rant in the pub but with added pathos. Witty and dry, sardonic but never cynical, melodically infectious yet edgy, singalong songs with lyrics that aim both barrels at the drivel of popular culture, unlikely celebrities and the dumbing down of society.
Their approach to self promotion is famously non existent, they don't tour and keep their live shows to about 6 a year. Even rarer are interviews of any kind. Their existence is somehow outside of the modern world yet also a reaction to it. Merely by continuing to release and perform HMHB serve a greater purpose- to rally against the crap life throws up with wry hilarity and downbeat, satirical bite.
A huge back catalogue means no 2 shows are the same so don your Dukla Prague away kit and grab your Joy Division Oven Gloves, Biscuit are coming to town!
Disabled Access
The Leadmill offers a free companion ticket for disabled customers which must be booked in advance. To apply please email ticketing@leadmill.co.uk with proof of disability once a general admission ticket has been purchased.Examples of accepted proof: Disability Living Allowance (DLA) / Attendance Allowance (AA), Personal Independence Payments (PIPs), Blue Badges & The Access Card. We will review an application without the recommended evidence on a case-by-case basis.