Greentea Peng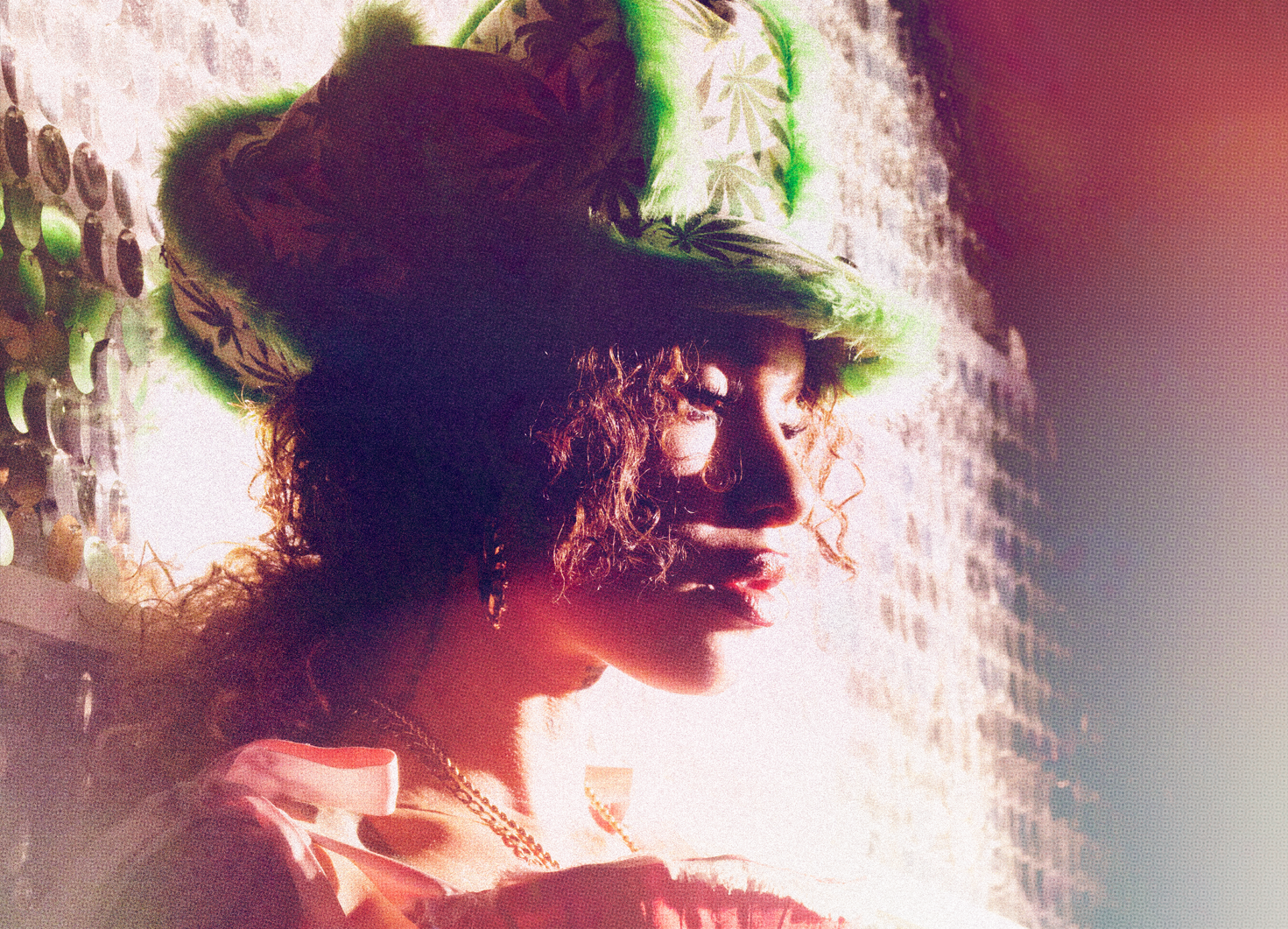 As the days draw out and summer approaches, we gravitate towards the release of MAN MADE, the highly anticipated debut album by Greentea Peng. Today she shares an intoxicating fresh taster from the record, "Dingaling", a nod to classic Channel U favourite Blak Twang and the cult legend 2Face. Produced by long-time collaborator Earbuds and accompanied by her beloved band The Seng Seng Family, silk-smooth vocals weave and envelop the hazy, tripped-out beats and psychedelic flourishes, creating a transportive, serene space.
MAN MADE feels like the perfect presentation of Greentea's world – meditative, experimental, thought-provoking, medicinal, trippy, humorous, and brimming with rich and varied influences. Executive-produced by the aforementioned Earbuds, Greentea worked with an incredible roll-call of producers across 18 impeccable tracks; the likes of UK Grime and Funky legend Swindle, long-standing collaborators SAMO & KIKO, and Mala. The album was then mixed by the multi-award winning Commissioner Gordon, who also mixed the seminal The Miseducation of Lauryn Hill.
Set against the backdrop of one of the most turbulent years in recent memory, Greentea and The Seng Seng Family retreated to the country last summer where the alchemy of MAN MADE took place. All of us responded to the pandemic by realising new versions of ourselves, Greentea opened up from the ritual of inward endeavours to contemplating the world at large. Her music was always medicinal, but the ramped-up demand for its curing qualities now has generated a new supply of something more raw and unapologetic. As a further extension of this she chose to record the record in 432 Hz frequency, which is thought to vibrate healing energy.
The record seamlessly weaves genres from Hip-Hop to Jazz, Neo-soul, Trip Hop, Ragga, Rock, Dub and Drum & Bass. Peng wanted the process of creating MAN MADE to function as an experiment, an opportunity to be brave and push beyond prior limits. She freestyled many of the songs—'This Sound', 'Mataji Skit', 'Meditation' which meant they've become looser, more free and improvised. Her sound is a hybrid, a portal into a belief in shared humanity and interconnection; her singing voice is honeyed and sage, yet spoken through potent lyrics it still manages to pack a punch—a combination that channels her friendly and relaxed yet direct and honest character. There really is no one else making music quite like Greentea Peng.
Greentea kicked off 2021 at number 4 in the BBC Music Sound of 2021 and 2020 was a milestone year for the South London born singer and songwriter. She released a series of acclaimed standalone singles; 'Spells', 'Revolution', 'Hu Man', and 'Ghost Town', and made her TV debut on Later…with Jools Holland. She also featured on the Mike Skinner single 'I Wish You Loved You as Much as You Loved Him'. These tracks followed a triumphant 2019 which saw the release of her celebrated EP, RISING and a performance for COLORS of her single 'Downers'.
Greentea Peng plays The Leadmill on Monday 28th March 2022
Disabled Access
The Leadmill offers a free companion ticket for disabled customers which must be booked in advance. To apply please email ticketing@leadmill.co.uk with proof of disability once a general admission ticket has been purchased.Examples of accepted proof: Disability Living Allowance (DLA) / Attendance Allowance (AA), Personal Independence Payments (PIPs), Blue Badges & The Access Card. We will review an application without the recommended evidence on a case-by-case basis.