Gentleman's Dub Club
plus Kiko Bun
March 17 | 19:30
£18.50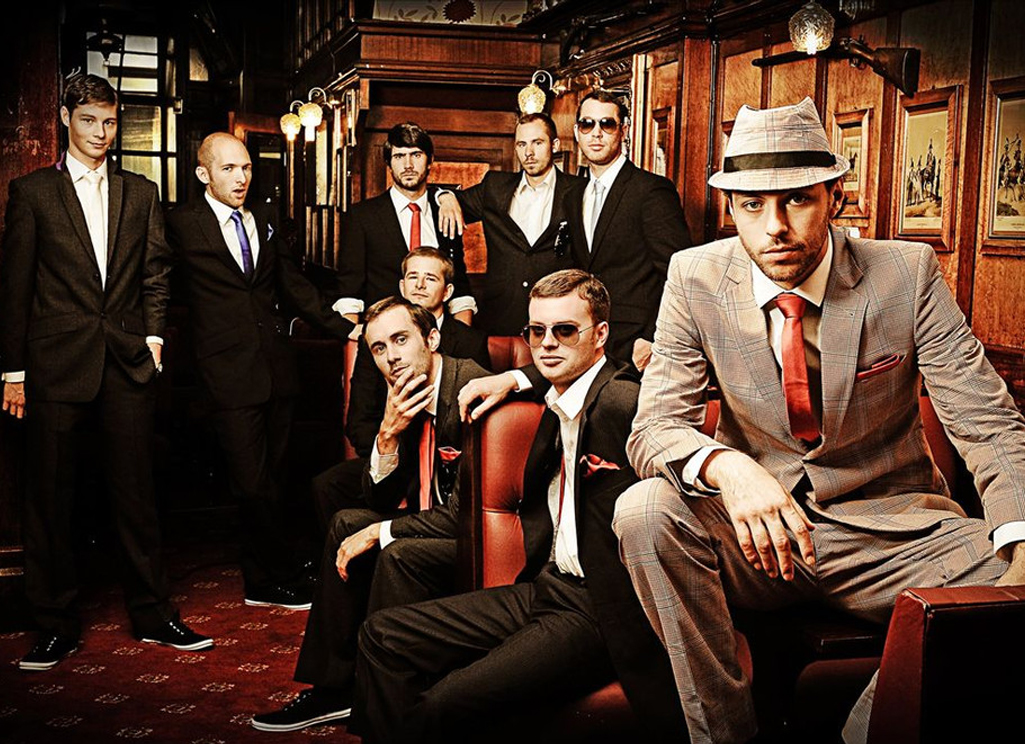 Reggae/electronic collective Gentleman's Dub Club are synonymous with the U.K. festival scene, where they regularly perform their take on dub and soundsystem culture.
All nine members met in Leeds in 2006 when they were all students. They would regularly venture down to a monthly dub night, SubDub — which was run by Leeds-based sound system crew Iration Steppas — cementing their joint love of the scene.
The Dub Club is loosely led by vocalist Jonathan Scratchley, joined by Tommy Evans (drums), Luke Allwood (keys), Nick Tyson (guitar), Toby Davies (bass, synths), Niall Lavelle (percussion), Matt Roberts (trumpet), Kieren Gallagher (sax), and Harry Devenish (sound). In 2008, Scratchley also co-founded Croatia's Outlook Festival, where the band played every year for over ten years.
The following year, the band released their debut EP, Members Only, through Ranking Records. Gentleman's Dub Club strengthened their live shows, appearing on an almost annual basis at a number of the U.K.'s leading festivals, including Glastonbury, Bestival, and Boomtown. In 2013 they released their debut full-length, FOURtyFOUR — a reference to the house number where the band originally practiced. For their second album, 2015's Big Smoke, the band switched labels from Ranking Records to Easy Star.
Changing the pace for their third full-length album, 2017's Dubtopia, the band featured a larger number of guests including Lady Chann, Taiwan MC, Parly B, and Eva Lazarus. The group returned in 2018 with their fourth LP Lost in Space, which featured performances from Swedish reggae star Million Stylez and revered reggae musician Winston Francis.
Gentleman's Dub Club play The Leadmill on Thursday 17th March 2022
Disabled Access
The Leadmill offers a free companion ticket for disabled customers which must be booked in advance. To apply please email ticketing@leadmill.co.uk with proof of disability once a general admission ticket has been purchased.Examples of accepted proof: Disability Living Allowance (DLA) / Attendance Allowance (AA), Personal Independence Payments (PIPs), Blue Badges & The Access Card. We will review an application without the recommended evidence on a case-by-case basis.