Bambara
Plus Deep Tan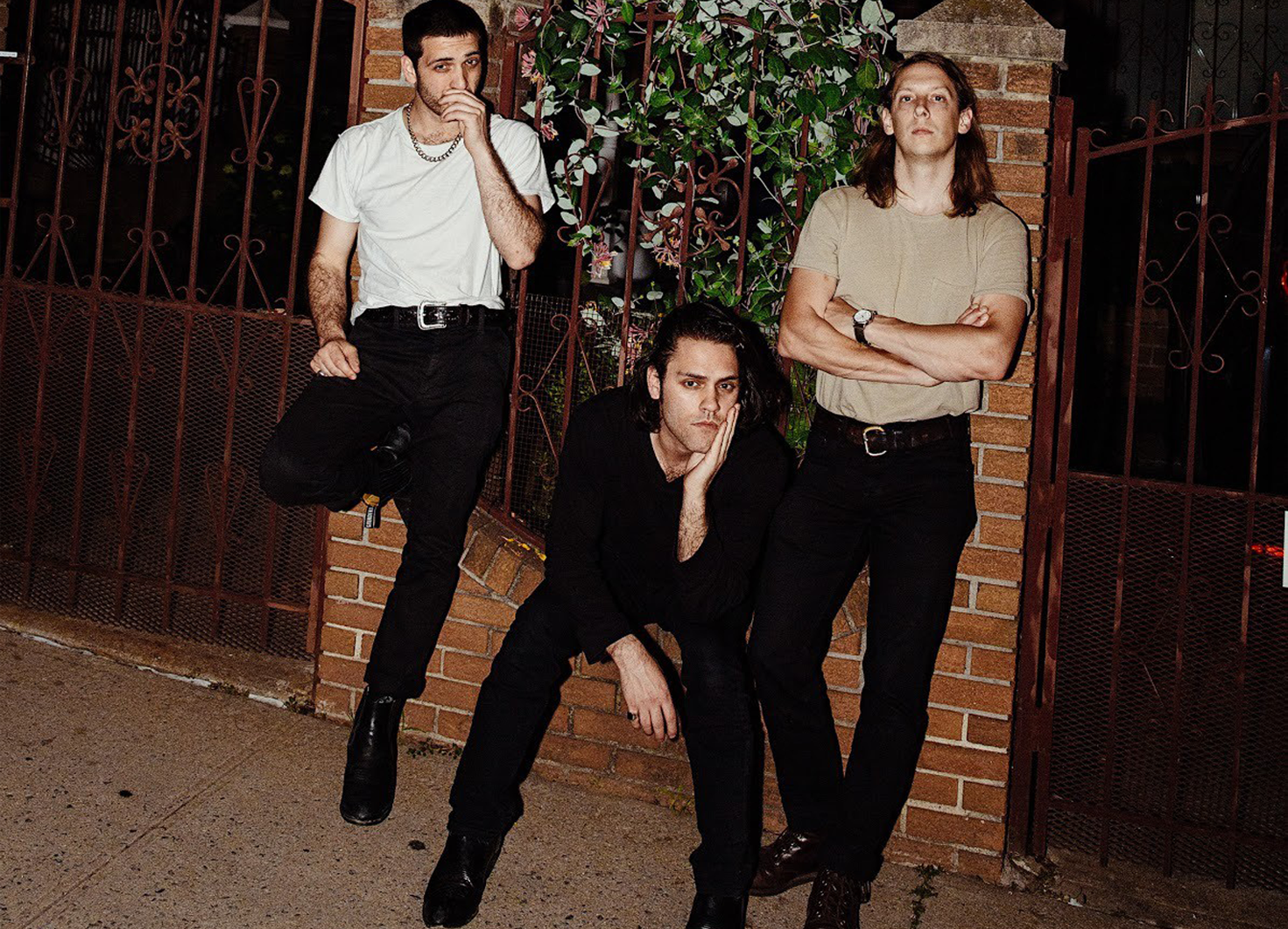 Bambara – twin brothers Reid and Blaze Bateh, singer/guitarist and drummer respectively, and bassist William Brookshire – have been evolving their midnight-black noise into something more subtle and expansive ever since the release of their 2013 debut Dreamviolence. That process greatly accelerated on 2018's Shadow On Everything, their first on New York's Wharf Cat Records and a huge stride forward for the band both lyrically and sonically.
To start, the band did what they always do: they locked themselves in their windowless Brooklyn basement to write. Decisions were made early on to try and experiment with new instrumentation and song structures, even if the resulting compositions would force the band to adapt their storied live set, known for its tenacity and technical prowess.
Throughout the songwriting process, the band pulled from their deep well of creative references, drawing on the likes of Leonard Cohen, Ennio Morricone, Sade, classic French noir L'Ascenseur Pour L'Echafraud, as well as Southern Gothic stalwarts Flannery O'Connor and Harry Crews.
While the music itself is evocative and propulsive, a fever dream all of its own, the lyrical content pushes the record even further into its own darkly thrilling realm. If the songs on Shadow On Everything were like chapters in a novel, then this time they're short stories. Short stories connected by death and its effect on the characters in contact with it. "Death is what you make it" runs a lyric in "Sweat," a line which may very well be the thread  that ties these stories together.
Bambara play The Leadmill on Monday 18th April 2022
Disabled Access
The Leadmill offers a free companion ticket for disabled customers which must be booked in advance. To apply please email ticketing@leadmill.co.uk with proof of disability once a general admission ticket has been purchased.Examples of accepted proof: Disability Living Allowance (DLA) / Attendance Allowance (AA), Personal Independence Payments (PIPs), Blue Badges & The Access Card. We will review an application without the recommended evidence on a case-by-case basis.