A Pie and Peas Supper With Pete McKee
August 20 | 19:00
£26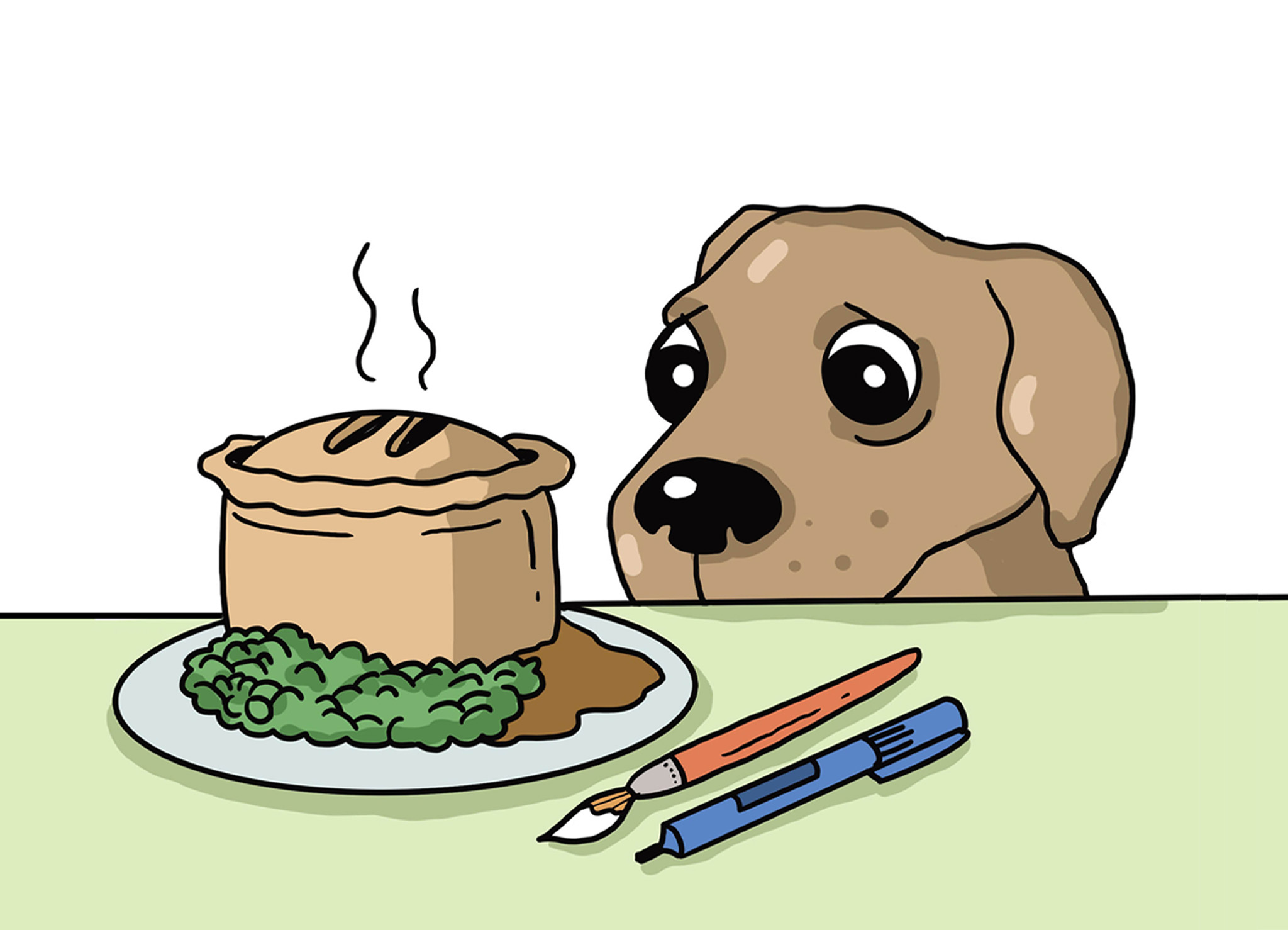 The Leadmill and the McKee gallery are proud to present a fundraiser evening of conversation and entertainment with artist Pete McKee on Saturday 20th August at 7pm.
All profits from this event will be donated to the charity Support Dogs.
The evening hosted by Paulette Edwards will consist of a talk with Pete who will discuss his Sheffield upbringing and how this shaped the content of his work. He will also share stories about his exhibitions, collaboration highs and lows and share insights into his future artistic projects.
In addition to the talk there will be a drawing masterclass with Pete and the opportunity to own a special one-off piece of McKee artwork. Guests will also be served a pie and pea supper by S17.
Tickets are priced at £26 per person.
'I greatly admire the work Support Dogs does and am honoured to be involved in their upcoming fundraising event. As well as raising awareness about the excellent work Support Dogs do, we will also hopefully raise a few bob for this noble cause. I'm looking forward to having a good old chat about my work, Sheffield, and my upbringing. We may even try to attempt to do a piece of artwork on the night, as well as enjoy veggie pies, peas with a dash of Hendo's!' – Pete McKee
The pie served will be a vegan leek and potato pie served with mushy peas and vegan gravy. If you have any other dietary requirements or alternative requests please contact information@leadmill.co.uk – Dietary requirements can be catered for up to a week before the event, after this it will be not possible. Please let The Leadmill team know in July 2022 and we will do our utmost to cater for your needs.
This event date was originally Friday 17th April 2021 at 7:00 PM. All tickets remain valid for this performance on Saturday 20th August  2022 at 7:00 PM.