2012 – A Club Night
April 5, 2022 | 23:00
£6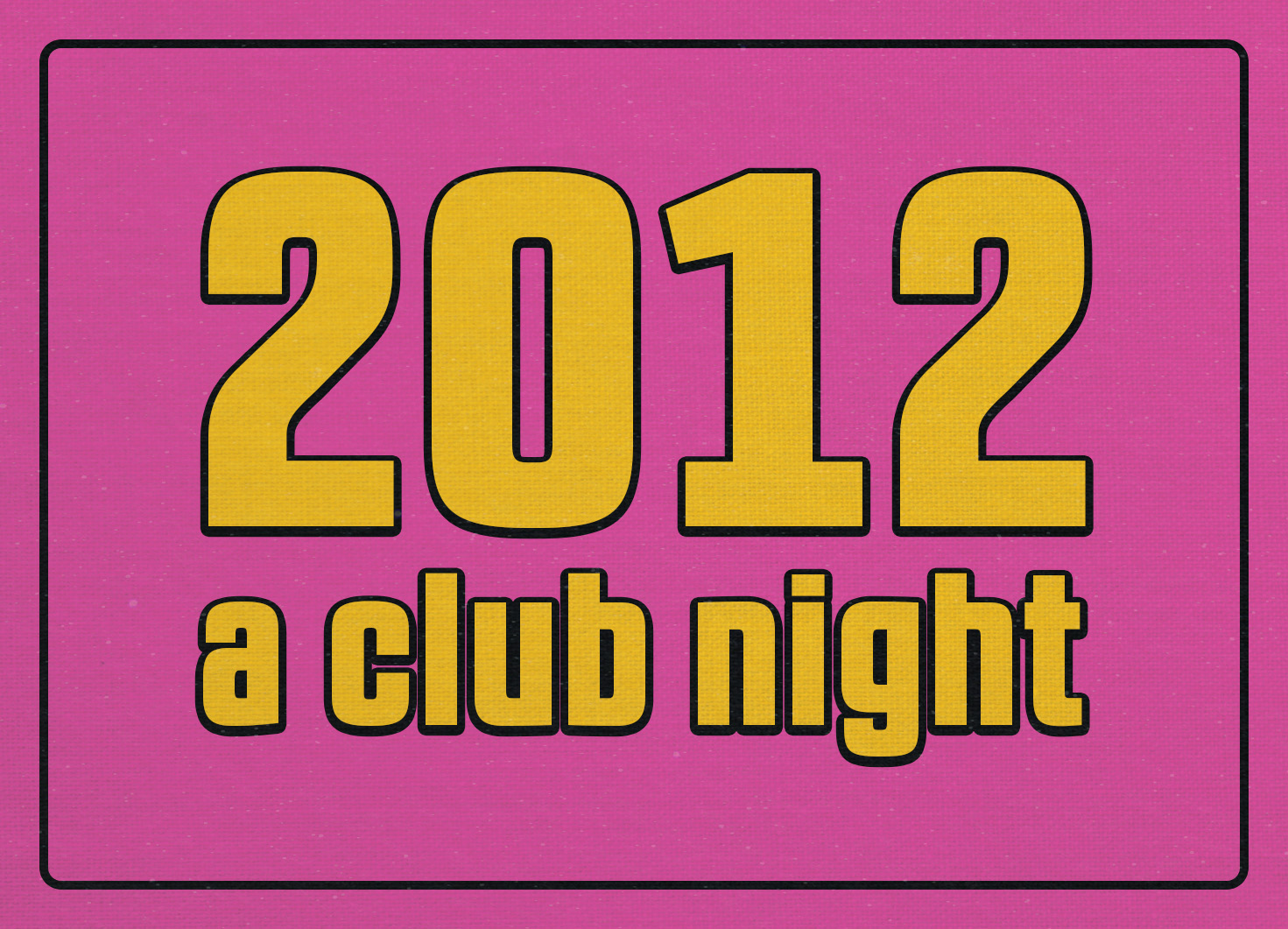 Think back to 2012… One Direction were still together, the London Olympics were on TV, Red Bull were dropping people from space, the sun was blazing and we were blogging about it all on Tumblr using our Blackberry phones. Good times all around.
Not to mention what an incredible year it was for music, with some absolute classic albums dropping that year, which still stand up to this day.
On 5th April we'll be throwing things back to 10 years ago, at a multi-genre celebration of all things 2012.
Playing nonstop bangers from all your favourites such as –
Kendrick Lamar / One Direction / Little Mix / Justin Bieber / Labrinth / Taylor Swift / Frank Ocean / Drake / Rizzle Kicks / Rihanna / Calvin Harris / Nicki Minaj / Arctic Monkeys / Kanye West / Carly Rae Jepsen / Example / Katy Perry / Ke$ha / P!nk / Swedish House Mafia / Connor Maynard / The Wanted / Ne-Yo / fun. / Lana Del Rey / Kendrick Lamar / Adele / Maroon 5 / Drake / Skrillex / Jessie J & loads more…
+ Drinks start at only £1, including £1 Vodka Mixers / £2 Doubles / £2 J-Bombs* & we also serve a full range of delicious non-alcoholic beverages.
So dig out your Jack Wills hoodie, strap on your checkered Vans backpack and grab your tickets for our ultimate night of guilt-free nostalgia.
Our previous throwback parties have completely sold out, with queues around the building for those without advance tickets. Don't risk it, cop yours now!
Follow us on Instagram @theleadmill to find out more.
*All drink offers available with a regulars card, available behind the bar for only £4! You can make your money back in one round.
===================================================
Did you know… We are Sheffield's longest running nightclub and music venue! Click our History tab to find out more about the venue.