With term time just around the corner for both Sheffield unis, we absolutely can't wait to welcome thousands of new faces to The Leadmill for what is set to be one of the biggest freshers weeks to date!
We've been keeping Sheffield students dancing since 1980, hosting a range of events for everybody, from indie rock fans to Taylor Swift die-hards and this year will be no different. After being officially voted Sheffield's Best Club, expect the bar to be raised high.
To help you all pick and choose those all important welcome week nights out, we've put together this guide of what we've got coming up from 17th September onwards…

SONIC Saturday is all about the music! 
Dance where musical icons have stood at Sheffield's biggest indie rock party. Expect 3 packed rooms of back to back anthems, with resident DJ Adam Morley leading the way in the main room, playing the likes of Arctic Monkeys, Sam Fender, Wet Leg, Courteeners, Oasis & plenty more of the tunes that will have you throwing your arms in the air, singing along to every word.
Plus if you're into your disco & soul, Room 2 will be the place you'll find yourself spending many of your weekends and there's nonstop emo & pop punk in Room 3.

With the iconic sounds of the 90s taking over everybody's playlists this summer, we can't wait to put the biggest tunes head to head with the unforgettable hits of the 00s at Dial Up.
With prizes for the very best throwback outfits, expect to hear everything from Tupac to Take That at our no limits trip back in time.

Introducing the new number one student destination on a Monday night, Bad Habits.
We've teamed up with The Social Circle to bring Sheffield a brand new Monday night offering, with some of the city's very best DJs bringing an unmissable mix of chart & house anthems in the main room, with disco classics all night in Room 2.
Plus, with drink deals starting at only 80p and advance tickets costing less than a quid, there will be no need to blow the bank whilst getting acquainted with your flat mates.
This is the big one! Having truly proven itself as the ultimate ABBA party in the steel city, we'll be welcoming thousands of dancing kings & queens to sing their hearts out to a range of timeless ABBA classics.
This is the night where all inhibitions go out of the window, with glorious outfits & extravagant dance moves encouraged from the second we open. 
Having consistently sold out for 5 years in a row, trust us when we say this event is going to sell out. Accept no imitations, this is the only ABBA party worth showing up to this Freshers.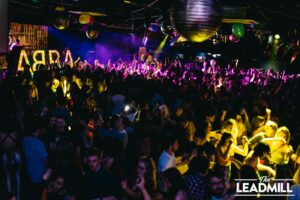 Imagine the very best Silent Disco at every festival across the country this summer but with much cheaper drinks and even better atmosphere!
Expect 3 channels of tunes, skillfully selected by our resident DJs with the singular aim to provide you with the ultimate playlist to your night out.
Into your Indie bangers? No problem, we've got you covered. 
Maybe you're in the mood for a singalong to some pop & chart anthems? Sorted.
Or maybe you're more into rock & pop punk? We've got a channel for that too.
The scenes at this night really do need to be seen to be believed, so get down to Sheffield's only Silent Disco to experience them for yourself.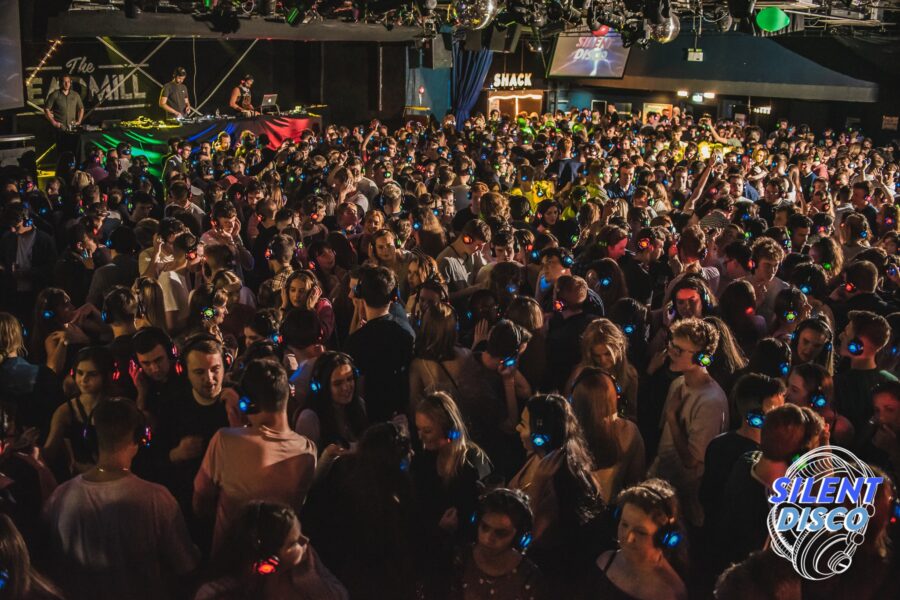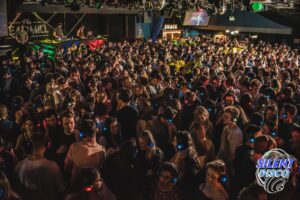 Our award winning tropical paradise! If you've spoken to any Sheffield student then you'll have heard of Club Trop! Imagine nonstop 80s classics back to back with a mix of timeless anthems from open 'til close.
Tropical fancy dress and funky vintage shirts are thoroughly encouraged, which will go perfectly with one of our famous cocktail buckets (little toy ducks included).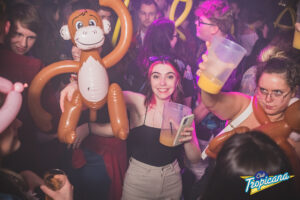 Leadmill Fridays is without a doubt the ultimate student destination in Sheffield! With 80p Vodka Mixers & our famed £5 Rounds on sale every weekend, it's clear to see why…
From the nonstop chart, house & RnB in Room 1, to the glorious chaos that takes place to a soundtrack of nonstop indie pop, there is no bigger party this Freshers Friday.

Advance tickets are thoroughly advised as this night consistently sells out in advance. We can guarantee this will be a Freshers highlight, so don't miss out.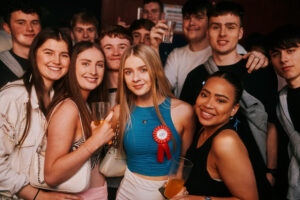 SONIC Saturday is Sheffield's home of indie. 
Following The Enemy's headline show up at Sheffield Academy & Float Along Festival at our place, we're on track for one of the biggest parties we've ever held!
Join us for a night set to celebrate all things Sheffield, set to a soundtrack of only the finest indie anthems.

After selling out multiple nights across Yorkshire, Midnight Memories returns for a huge freshers special!
This is one for the One Direction fans old and new, the Harry Styles obsessives, the casual Swifties and the ones that wouldn't miss a single lyric in a life or death situation.
Whether you want to sing, scream or cry along to all your favourite pop hits – we won't judge!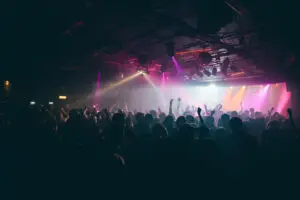 Although Freshers Week may have officially ended, we'll be keeping the party going at our alternative club night offering, WRONG CROWD.
Quickly becoming a firm favourite amongst the Sheffield alternative scene, this is one for those looking to escape the more mainstream music. Expect strictly mayhem, with our resident DJs providing a mix of pop punk, emo & metal anthems 'til the early hours.
Tickets for all events mentioned are available from www.leadmill.co.uk, or just click the title of the event to buy your tickets now!